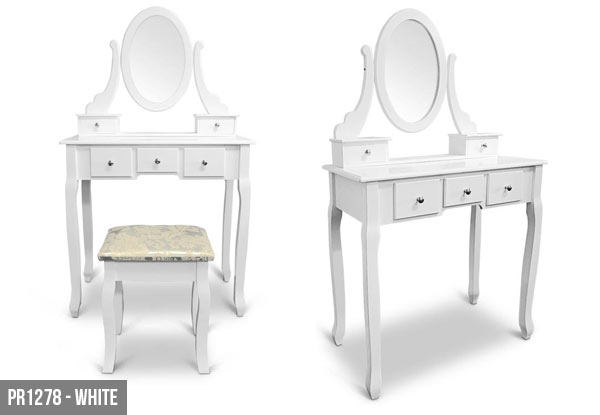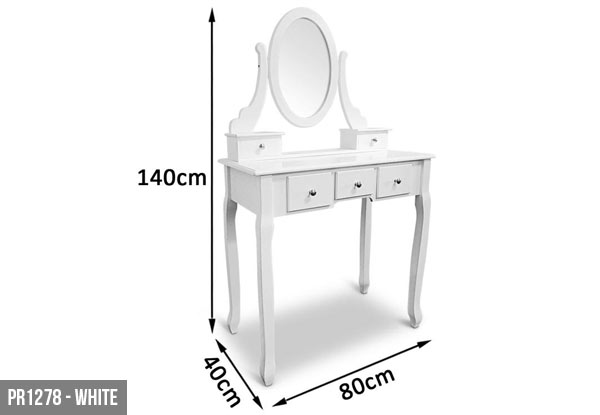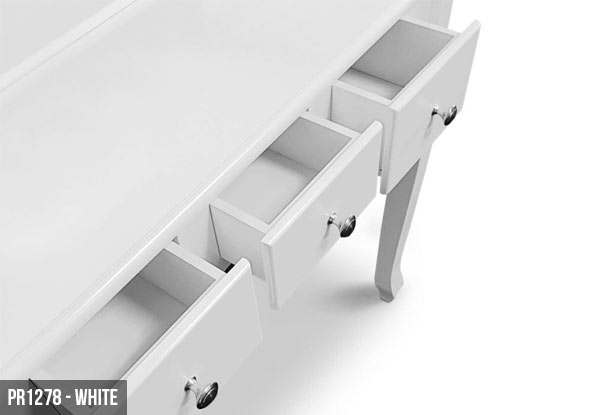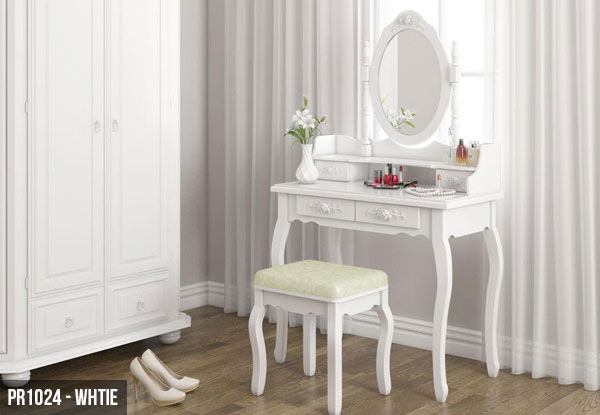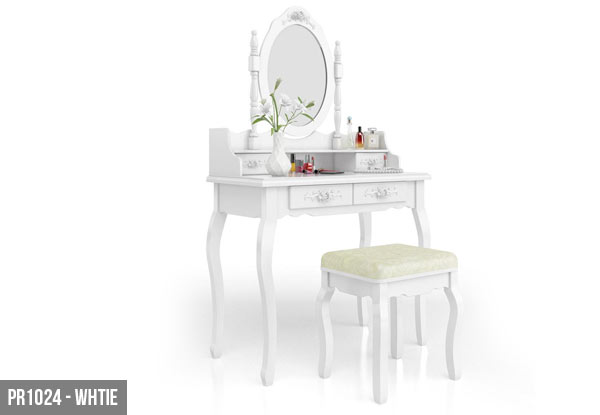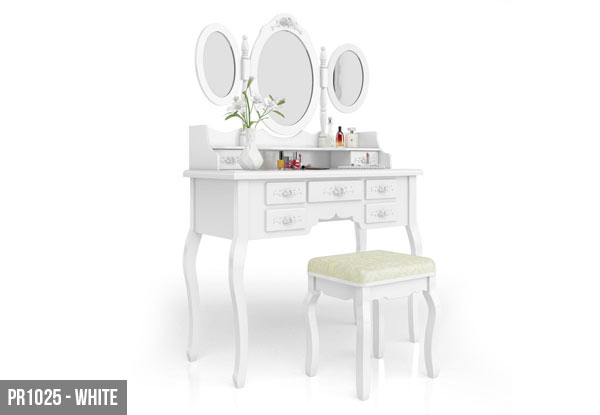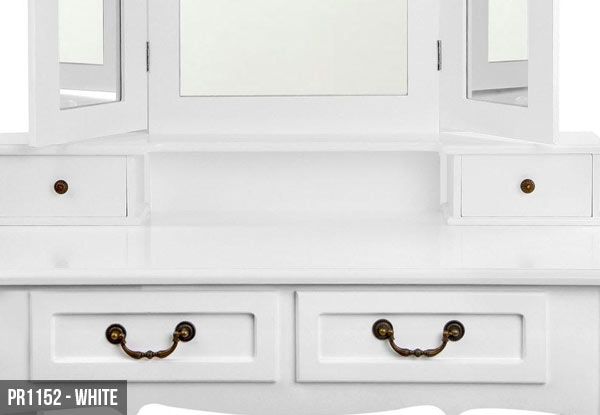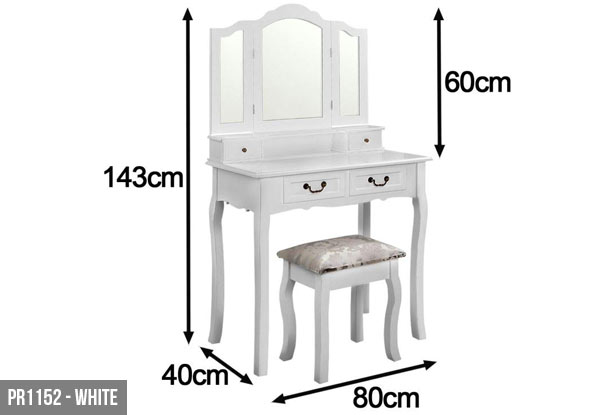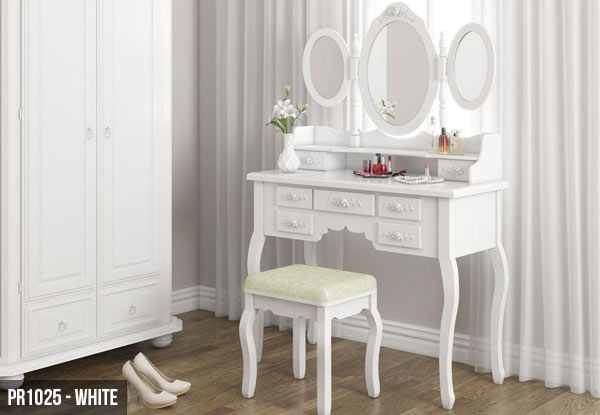 Highlights
Bring a little routine from the 70's to your modern life, as you comb your hair and sing a lullaby to yourself before bedtime in front of this elegant dressing table with rotatable mirror.
Spruce up your dress up area with a stunning desk and stool combo that will make the feature of any bedroom.
Plenty of options to fit whatever area or style you might be after.
Pick-up options available from East Tamaki, Auckland or Hillsborough, Christchurch - see fine print for details.
Grab an elegant dressing table from TSB Living.
Choose from four options:
$159 for PR1278
$159 for PR1024 
$159 for PR1152 
$159 for PR1025 
Delivered within: 10 days