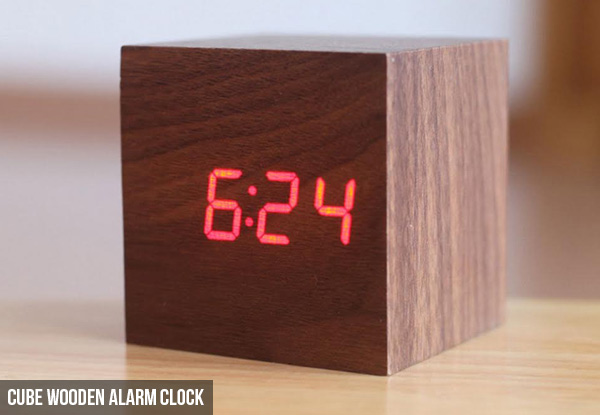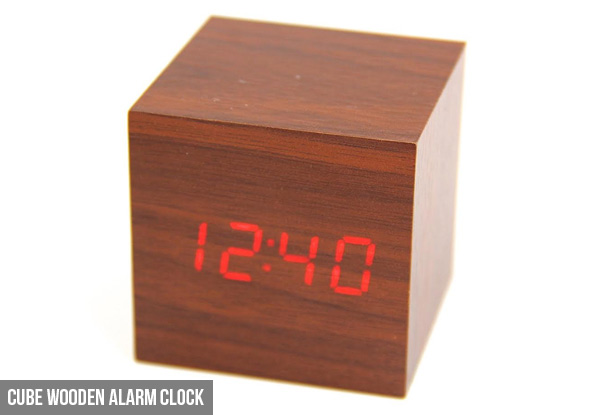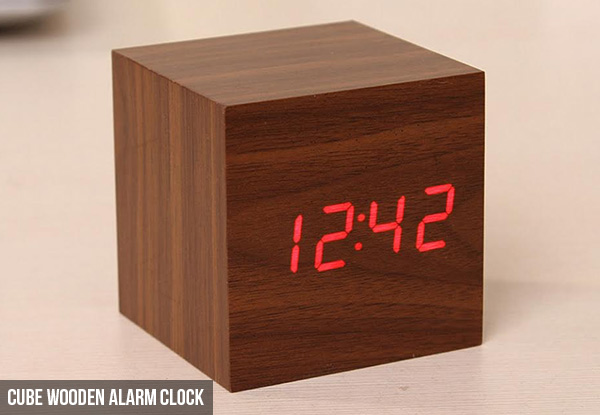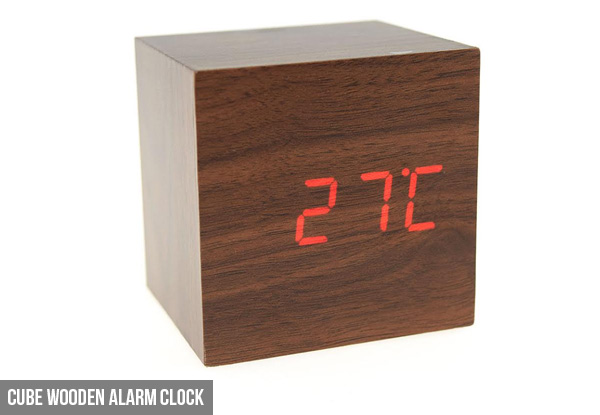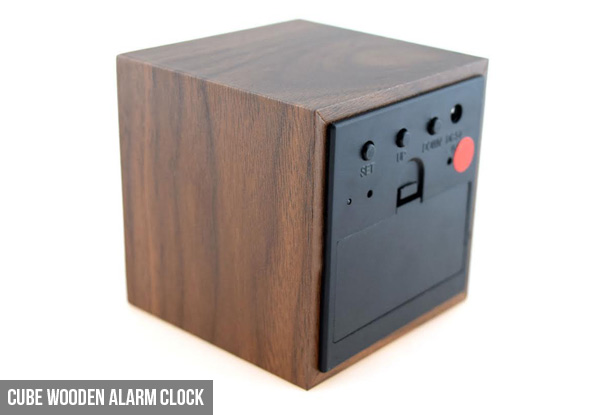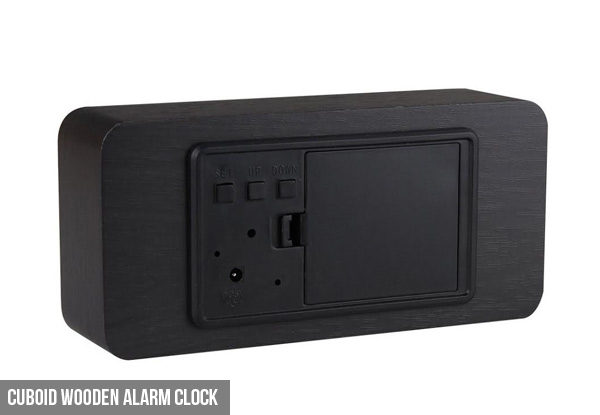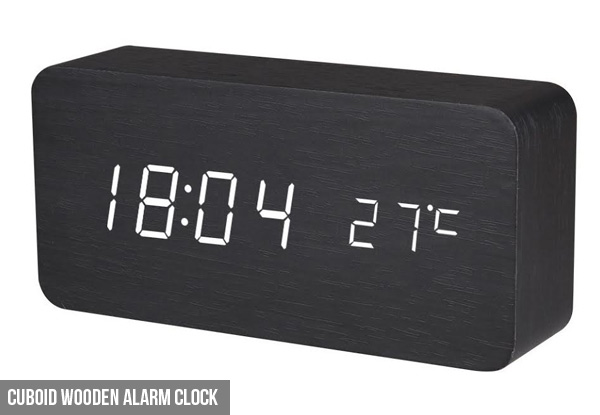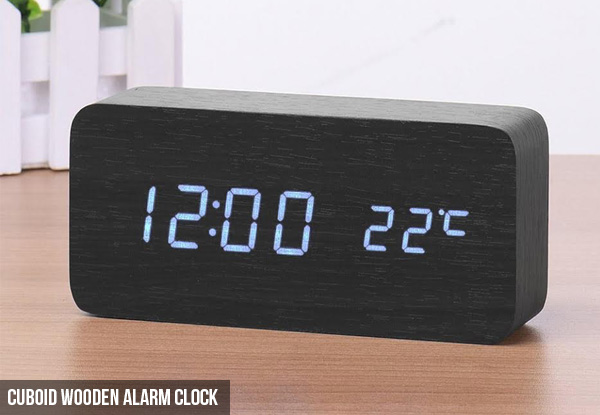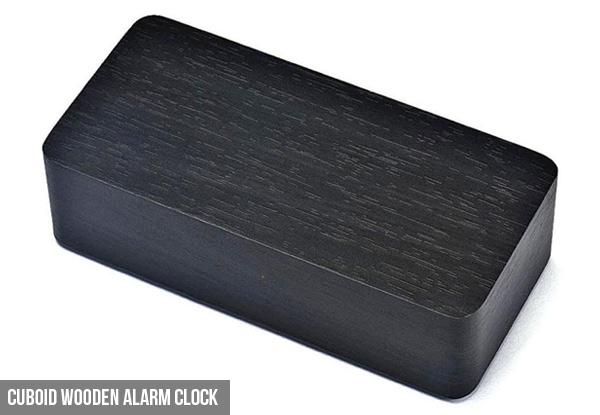 Highlights
Wood you look at the time, it's time to get up and leaf.
Make mornings less nutty with enough time to get yourself ready for another day.
This wooden alarm clock tells the time as well as the temperature so you know if you need a jacket for the day or not.
Choose from a cute cube or cuboid LED alarm clock that will sit pretty on your bedside table.
Urban and rural delivery available.
Grab a wooden digital LED alarm clock from B Store.
Choose from two options:
$12.90 for cube
$24.90 for cuboid
Delivered within: 14 days