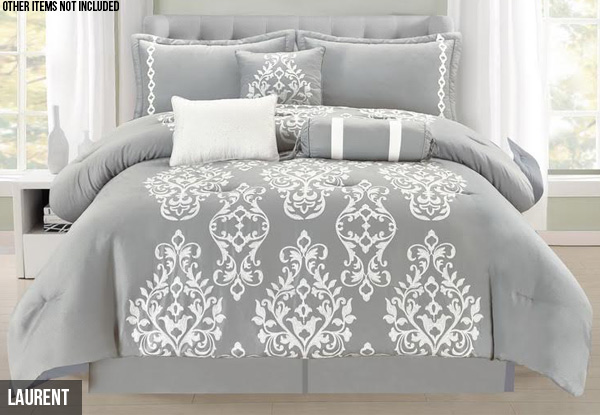 Highlights
Have the sweetest of dreams all wrapped up in this luxury bedding. 
Three contemporary designs available; Laurent - Queen and Super King, Miley - Queen and King, Morgan - Queen, King and Super King.
Urban and rural delivery options available.
Grab a seven-piece Laurent, Miley or Morgan set from Manchester & More NZ.
Choose from three options:
$89 for a queen set
$95 for a king set 
$99 for a super king set