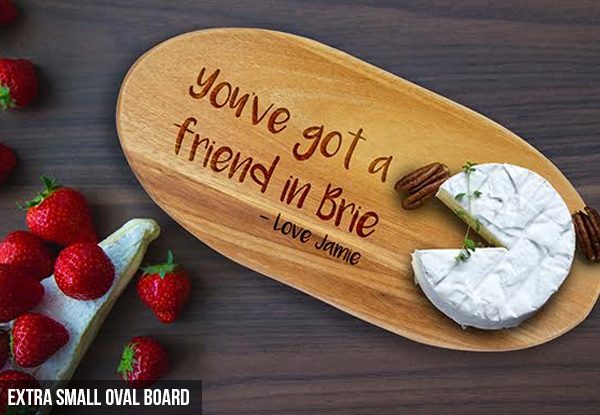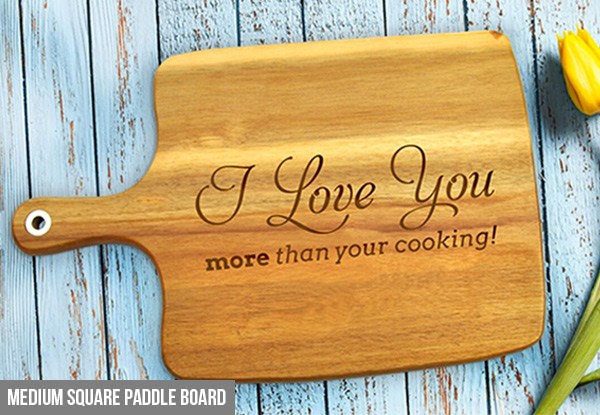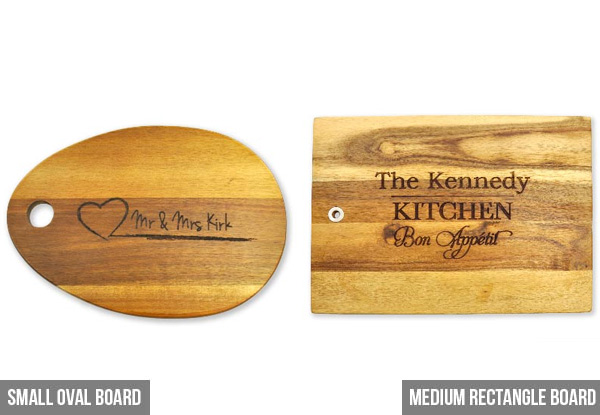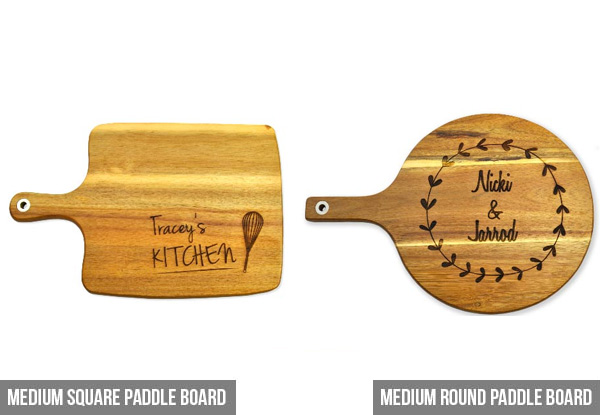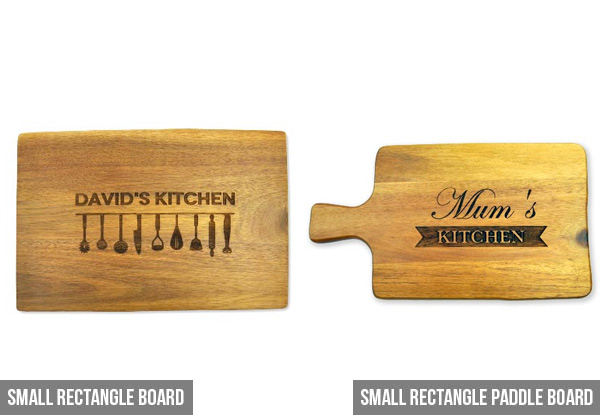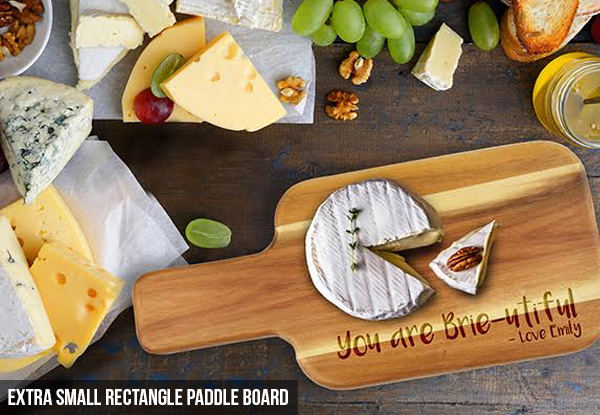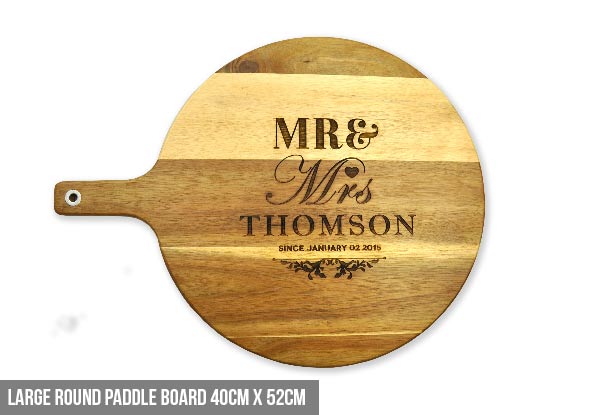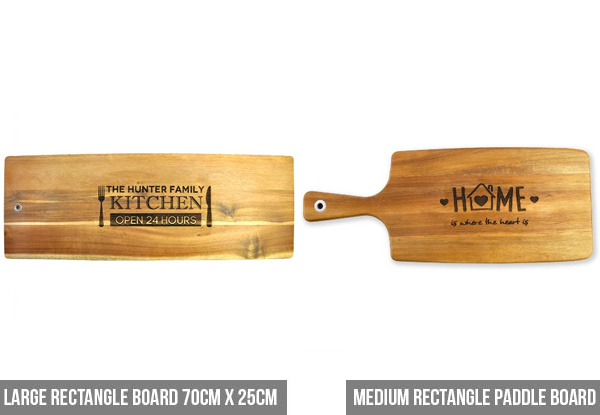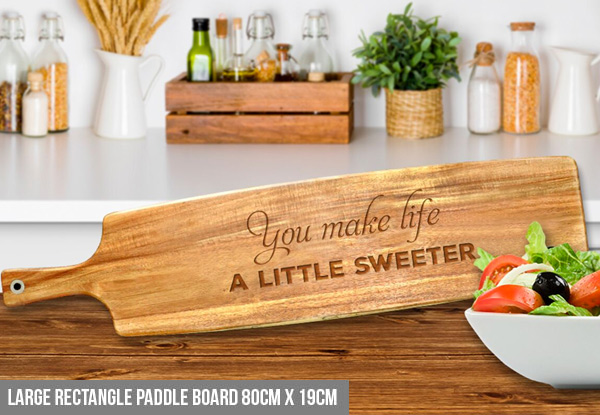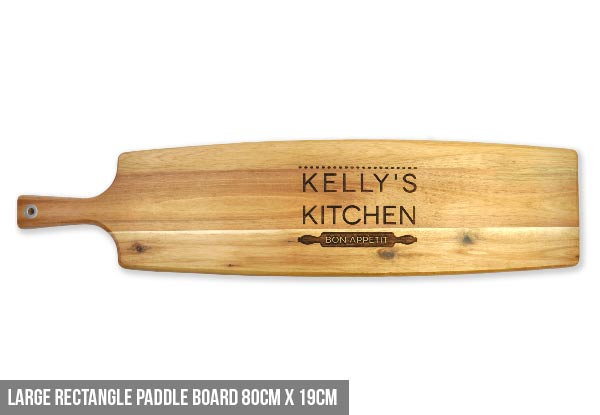 Highlights
If you've got the habit of writing your name on everything then pop it on a chopping board.
Slide your chopped veggies into the frying pan and be reminded of who you truly are.
Great gift for new homeowners or for the newlyweds.
Please see fine print for order instructions.
Grab a personalised cutting from PhotobookShop.co.nz.
Choose from twelve options:
$25 for a Extra Small Oval Board
$25 for a Extra Small Rectangle Paddle Board
$32 for a Small Oval Board 23cm x 33cm
$32 for a Small Rectangle Board 20cm x 30cm
$32 for a Small Rectangle Paddle Board 19cm x 35cm
$40 for a Medium Rectangle Board 35 x 25cm
$40 for a Medium Rectangle Paddle Board 49cm x 19cm
$40 for a Medium Round Paddle Board 28cm x 40cm
$40 for a Medium Square Paddle Board 39cm x 26cm
$48 for a Large Rectangle Board 70cm x 25cm
$48 for a Large Rectangle Paddle Board 80cm x 19cm
$48 for a Large Round Paddle Board 40cm x 52cm