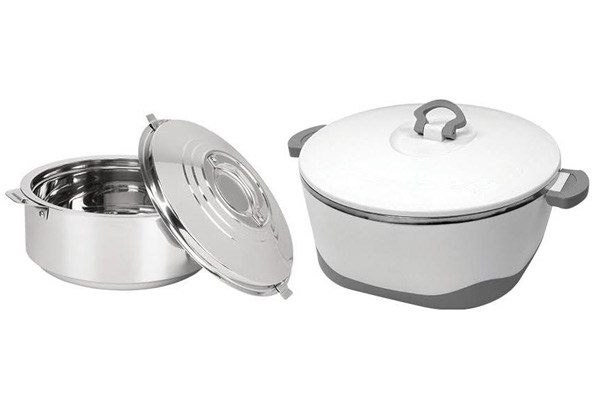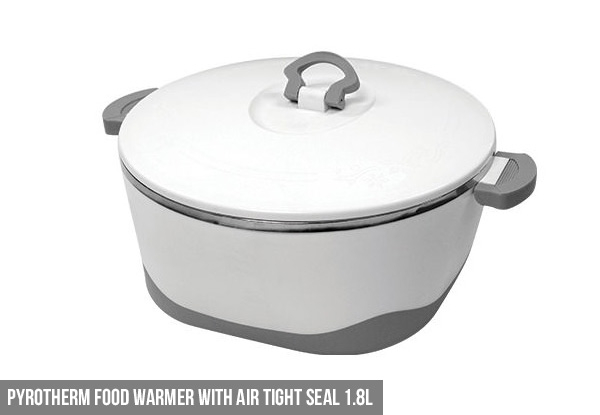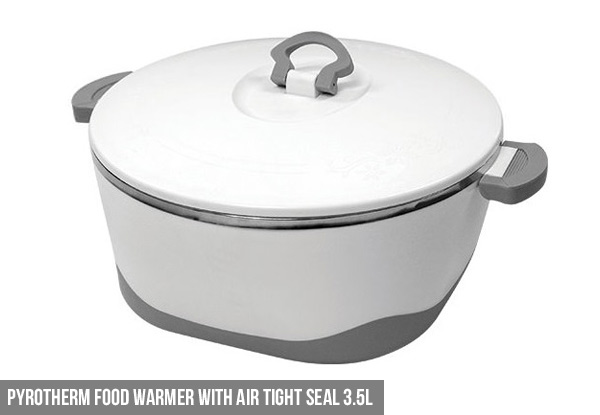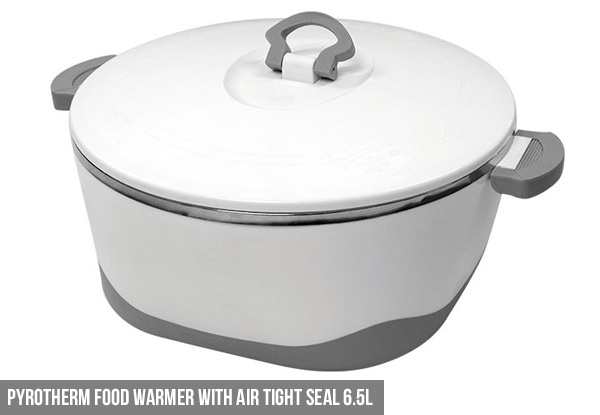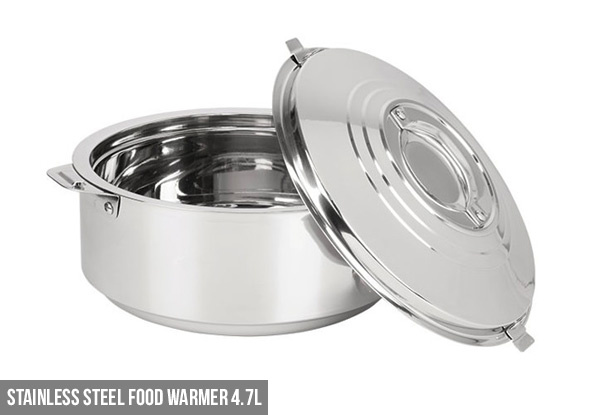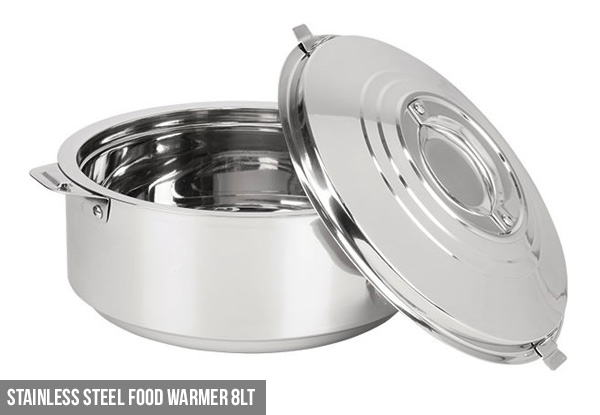 Highlights
Pyrolux has made professional standard kitchen accessories available to everyone.
Amature chefs can now reap the benefits of these state of the art hot pots and take their curries, pasta and roasts to the next level.
With six options available there is something for those feeding an army or those simply wanting the perfect spill proof transport for their lunch.
Urban and rural delivery available. 
Grab a Pyrolux hot pot range from The Home Essentials.
Choose from six options:
$27.95 for a Pyrotherm Food Warmer With Air Tight Seal 1.8L 
$44.95 for a Stainless Steel Food Warmer 2.2L 
$44.95 for a Pyrotherm Food Warmer With Air Tight Seal 3.5
$54.95 for a Pyrotherm Food Warmer With Air Tight Seal 6.5L
$65 for a Stainless Steel Food Warmer 4.7L
$79.95 for a Stainless Steel Food Warmer 8LT
Delivered within: 14 days
4 days left

while stocks last