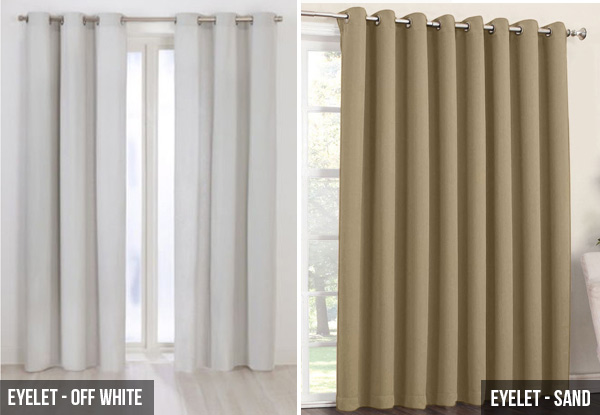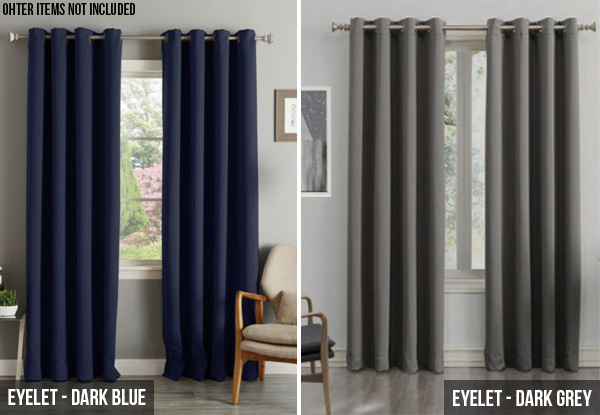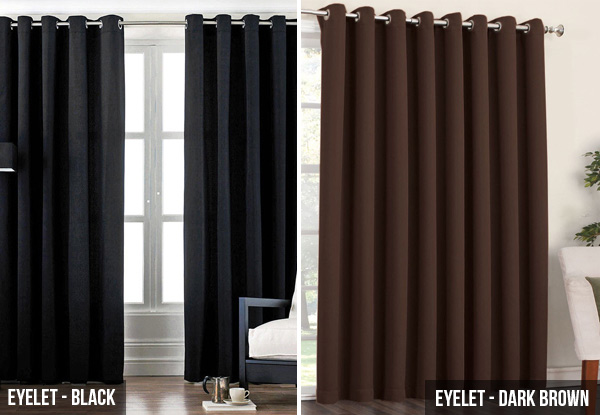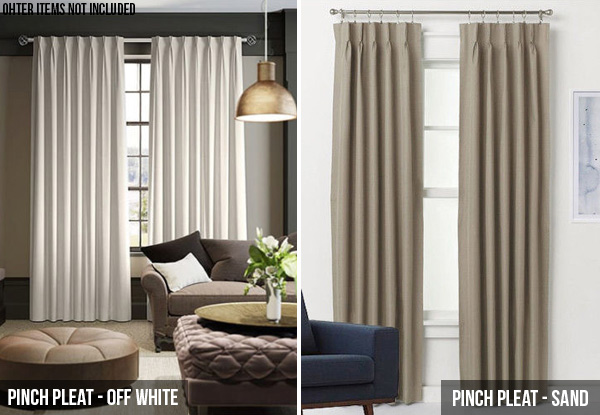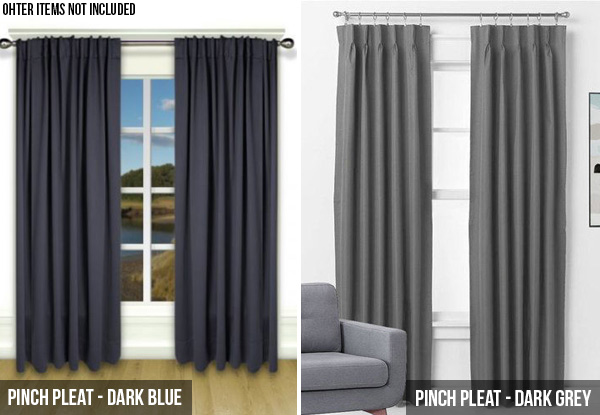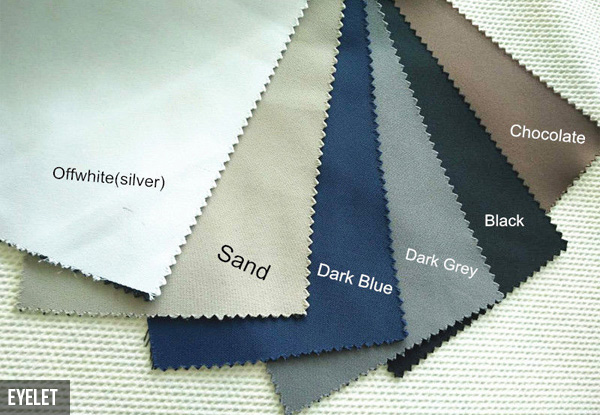 Highlights
The light in your room can stop you from getting that full-night sleep.
Blackout curtains are the perfect solution for a peaceful sleep.
With six different colours and either eyelet of pinch pleat, you can find curtains to suit any room - off white, sand, dark blue, dark grey, black, or dark brown.
Urban and rural delivery available.
Grab Blackout Eyelet or Pinch Pleat Curtains from Wonderhouse.
Choose from five options:
$54 for Eyelet 240 x 160cm
$66 for Eyelet 180 x 230cm
$78 for Eyelet 240 x 230cm
$75 for Pinch Pleat 180 x 230cm
$95 for Pinch Pleat 240 x 230cm
Delivered within: 10 days