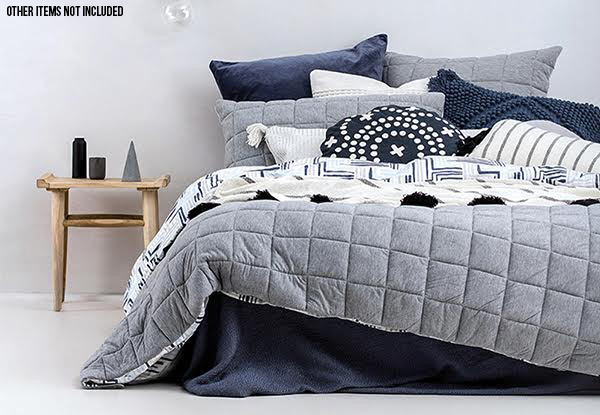 Highlights
The search for a cosy and comfortable winter is over because you've just found it in the form of this Bambury Fletcher quilt. 
The printed pattern on the cotton reverse is a maze of lines and shapes in a blend of blue tones, and the mid-grey colour of the jersey helps it fit well into most rooms.
Urban and rural delivery available. 
Grab a Bambury Fletcher quilt cover from Simply Wholesale.
Choose from four sizes: 
$75 for a single 
$112 for a double 
$129 for a queen 
$153 for a king 
Delivered within: 14 days