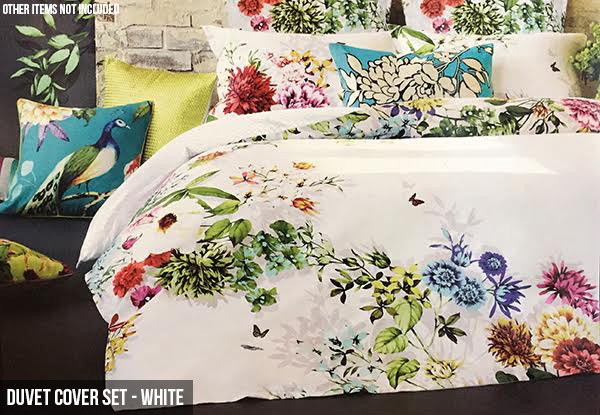 Highlights
Dream of the tropics, lush trees and singing birds with a duvet cover set that paints the right picture.
The luxotic tropicana quilt cover set is a work of art in itself, hand painted flowers on 100% cotton fabric.
Urban and rural delivery available.
Grab a luxotic tropicana duvet cover set from Beanz Lifestyle.
Choose from three options:
$89 for queen size set
$99 for king size set
Delivered within: 10 days