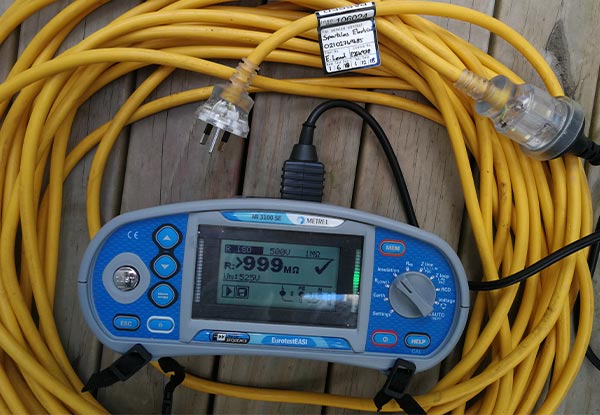 Highlights
Whether you're on a construction site or in a corporate office with thousands of computers, commercial electronics legally need to tested and tagged at various intervals.
Make sure your electronics are up to scratch and keep your space safe.
Dependent on your environment, appliances and tools may need to be tested and tagged as often as every 3 months or as little as every 5 years. 
If you're unsure about your electronics, the Sparkles team will be more than happy to advise.
Sparkies Electrical will come to you to get your office, site or commercial space tested and tagged.
With options ranging from 10 tags to 100 tags, there is one that will suit you.
Grab an electronics testing and tagging from Sparkies Electrical.
Choose from four options:
$79 for 10 Tags
$139 for 25 Tags
$249 for 50 Tags
$399 for 100 Tags