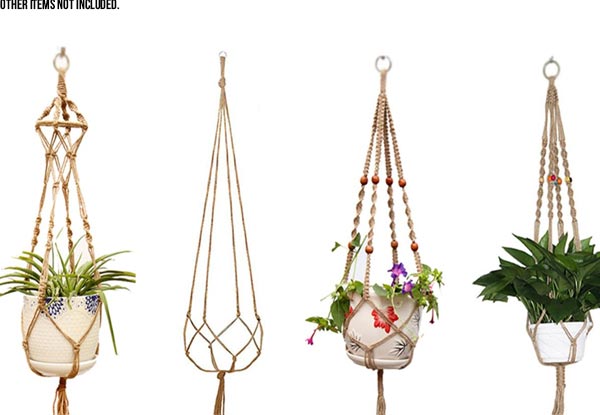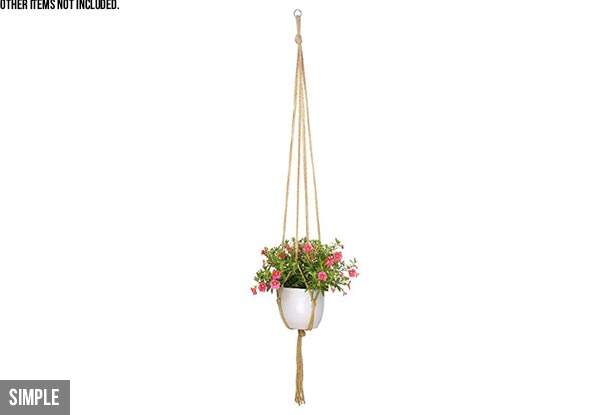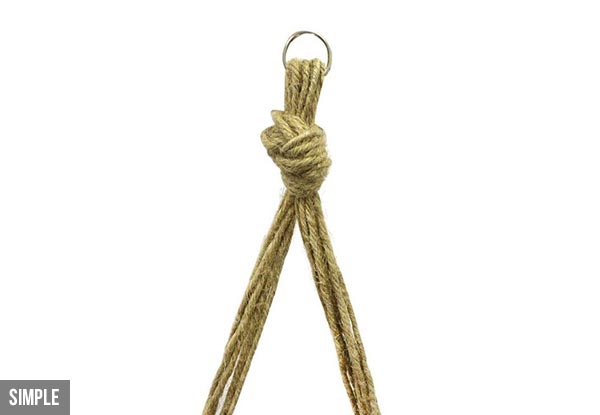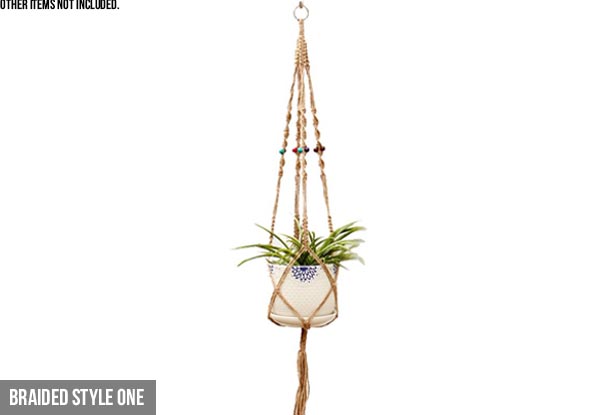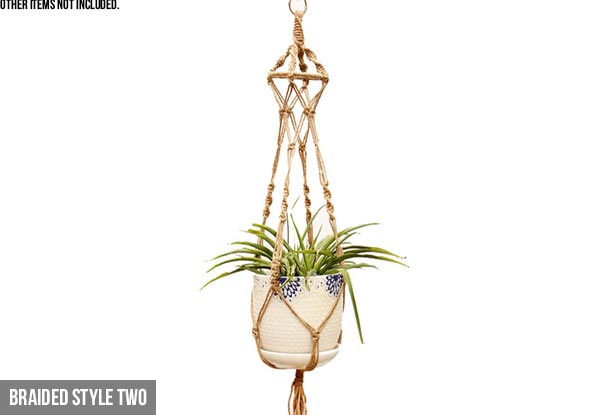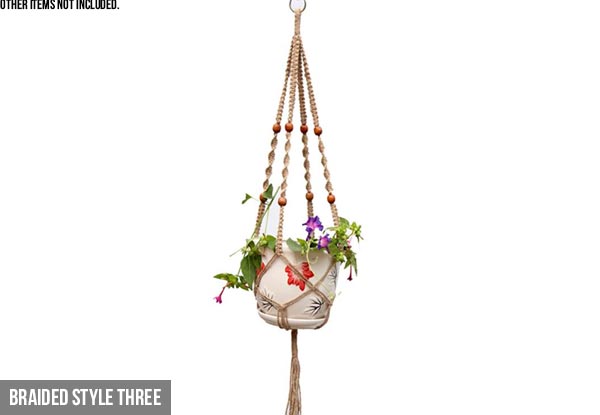 Highlights
Deck out your home with some lush greenery in the most stylish way possible. 
By hanging it from the ceiling with sone plant rope hangers.
Multiple options to choose from so you can switch it up and keep it different. 
Free nationwide delivery. 
Grab a garden plant rope hanger from Sensual Sale Co., Limited.
Choose from ten options: 
$12 for 1 x Simple 
$15.50 for 2 x Simple 
$17 for 1 x Braided Style One 
$17 for 1 x Braided Style Two 
$17 for 1 x Braided Style Three 
$23 for 2 x Braided - Styles One & Two 
$23 for 2 x Braided - Styles One & Three 
$23 for 2 x Braided - Styles Two & Three 
$31 for 3 x Braided - Styles One, Two & Three 
$34 for One of Each Style (Simple & Braided)
Delivered within: 14 days
22 bought
32 days left

while stocks last