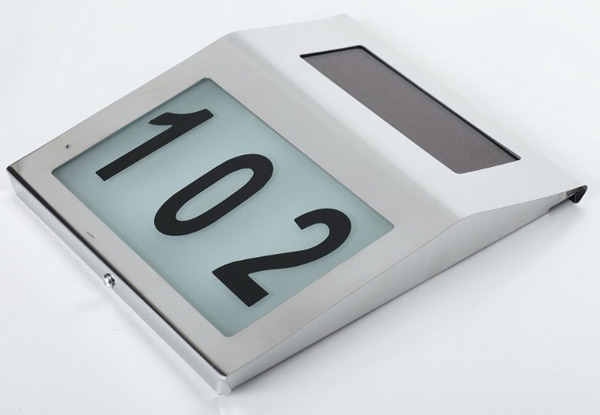 Delivered within: 14 days
Highlights
Driving down a dark street trying to strain your eyes through the window to spot the number '12' you're after is always a painful experience. 
Make it less painful for all involved and shine a bright light on your house number as if to exclaim 'Look! Here I am, welcome home!' 
The stainless steel design makes itself not only attractive but also practical. 
Easy to install as well, with not wires required. 
Grab a solar-powered house number light for $15 from Alta Global