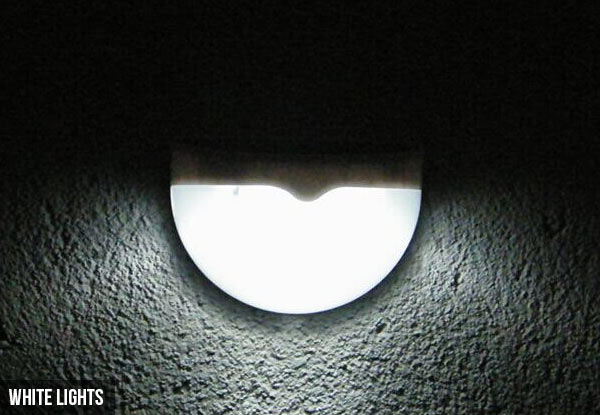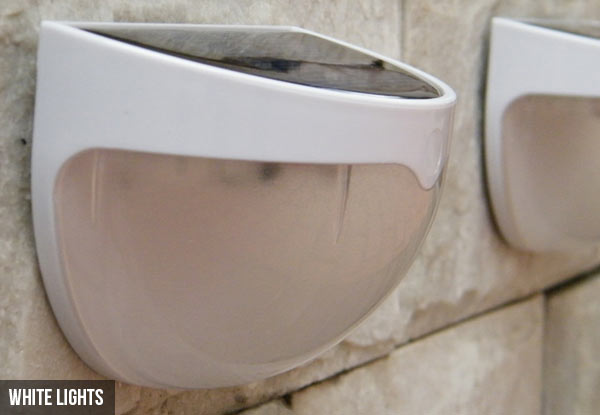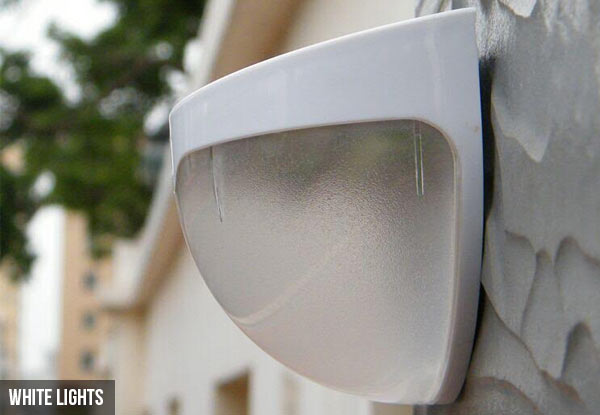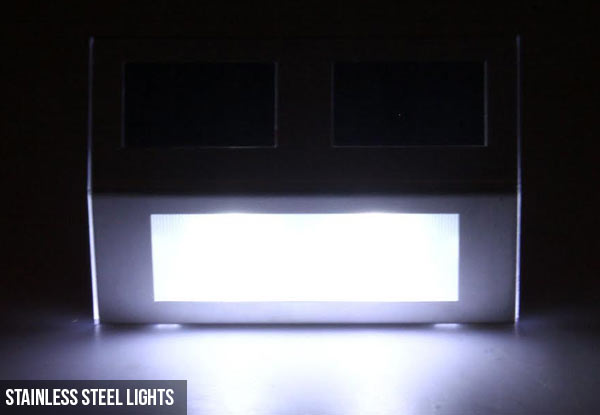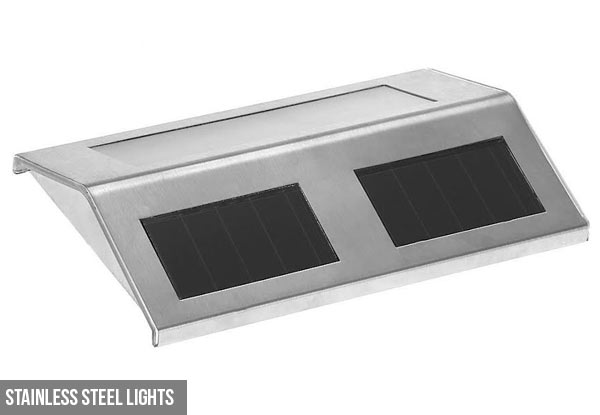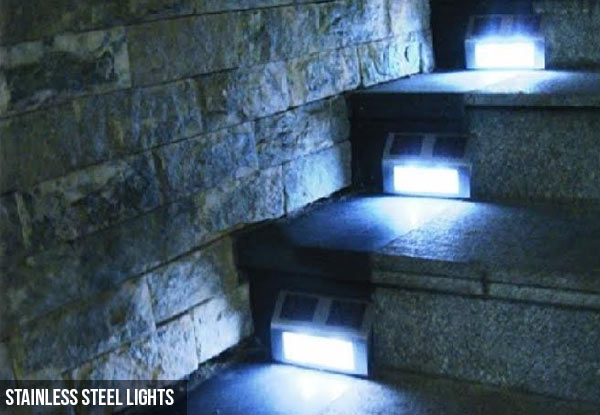 Highlights
These energy-efficient, low-maintenance solar lights add a charming, decorative glow to your fence, driveway, patio, or flowerbeds.
Light up your home and garden without costing you any power.
Automatic sensor - light turns on when it's dark and off when it's light.
Urban and rural delivery available. 
Grab a set of LED solar powered outdoor fence and stair lights from Kmall.
Choose from four options:
$9.90 for a two-pack of white LED lights 
$9.90 for a two-pack stainless steel LED lights
$18.90 for a four-pack of white LED lights
$18.90 for a four-pack of stainless steel LED lights
Delivered within: 10 days