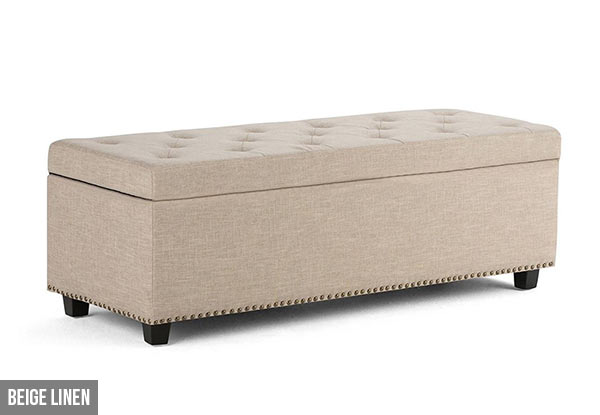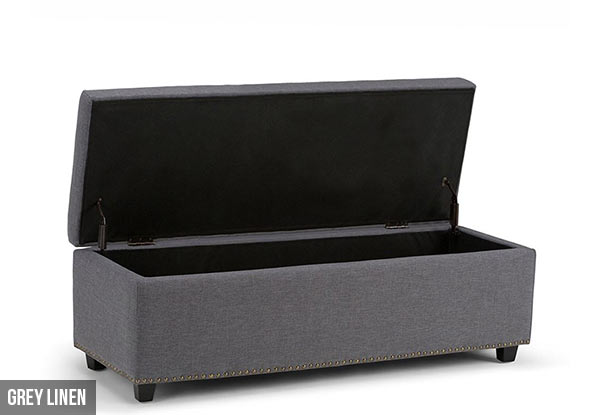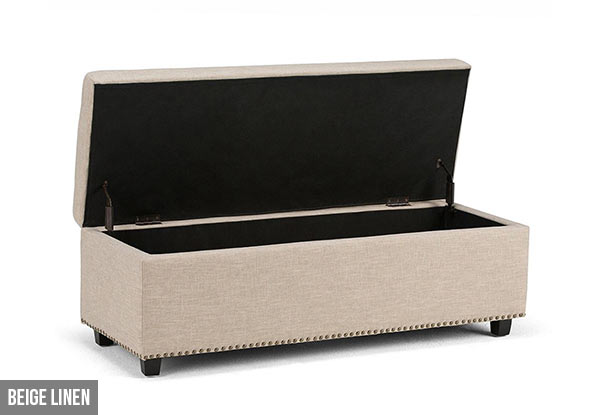 Highlights
Modern yet practical. Sleek yet robust. Soft yet firm. Generous storage space yet not a push over. Lift up lid yet it won't let you down.
A modern storage Ottoman for all the Ottomen and Ottowomen out there. 
Pick up available from East Tamaki, Auckland - see fine print for details.
Grab a storage ottoman for $125 from TSB Living.
Choose from two options:
Delivered within: 10 days