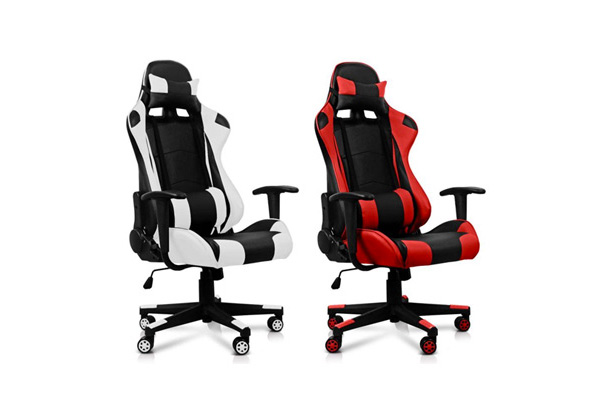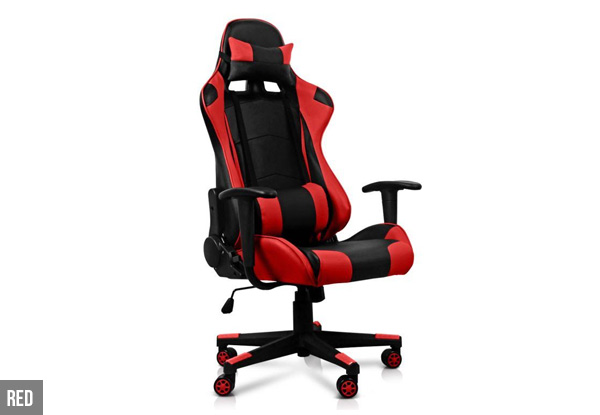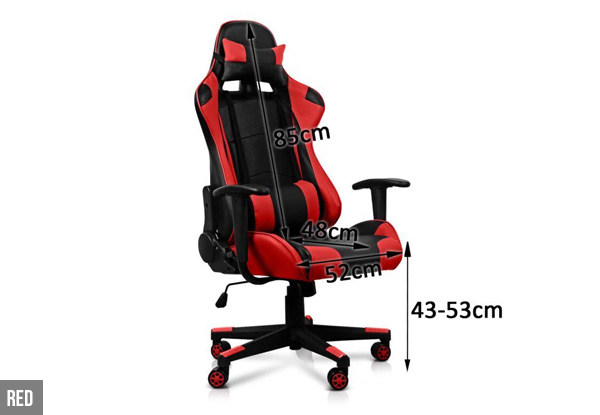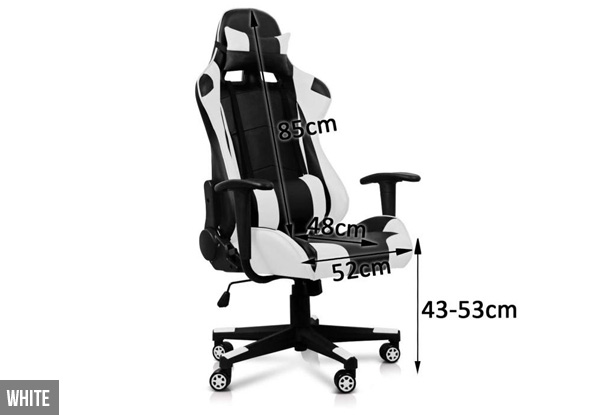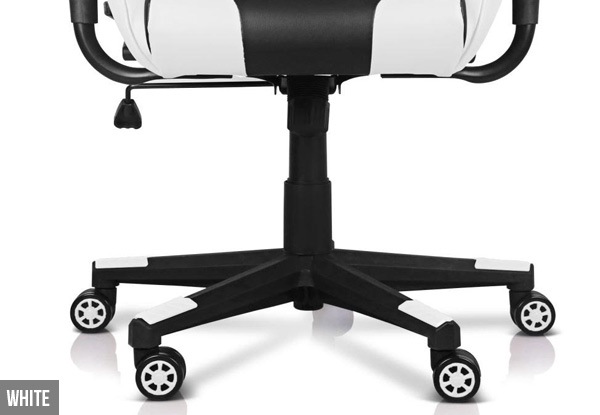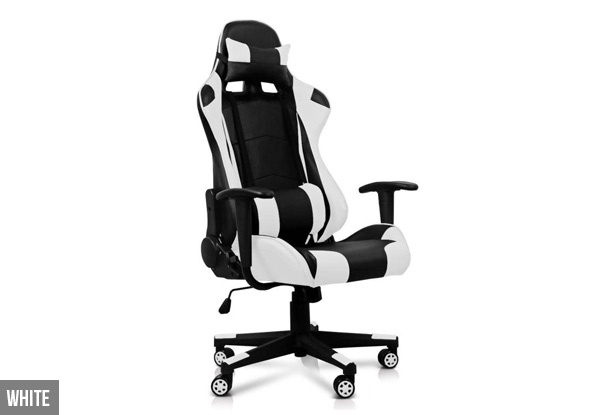 Highlights
Sleek and sporty, yet comfortable and practical - this chair ticks all the boxes.
Get in the driving seat and become a speed machine behind the keyboard.
With lumbar support and adjustable back cushions, this fully functional chair provides all the support you need.
Pick up option from East Tāmaki, Auckland - see fine print for details. 
Grab an F&F office chair for $159 from TSB Living.
Delivered within: 10 days