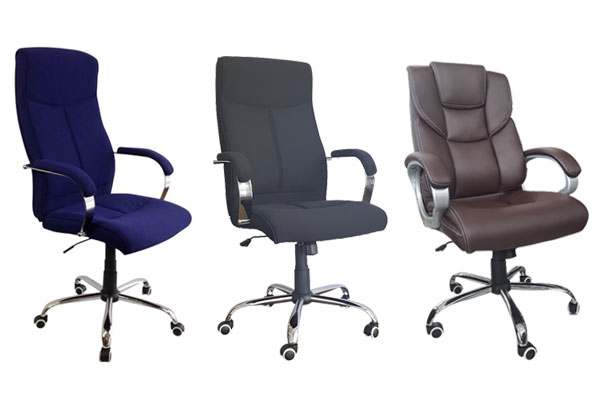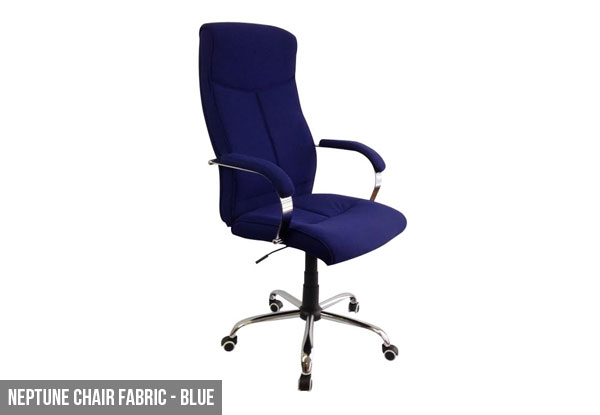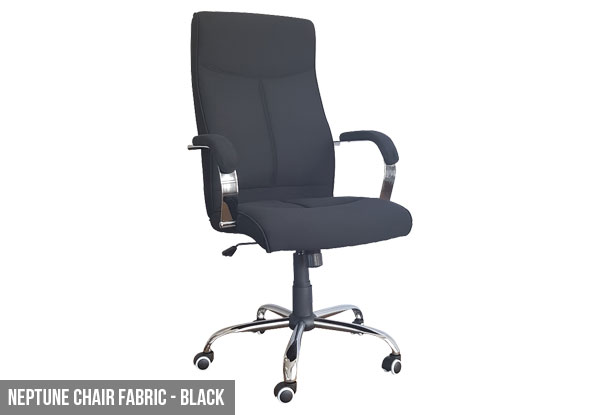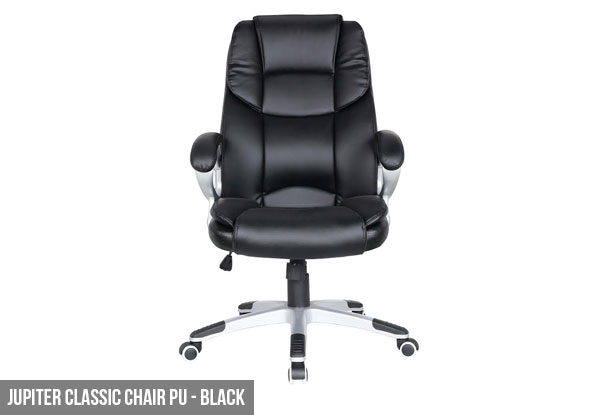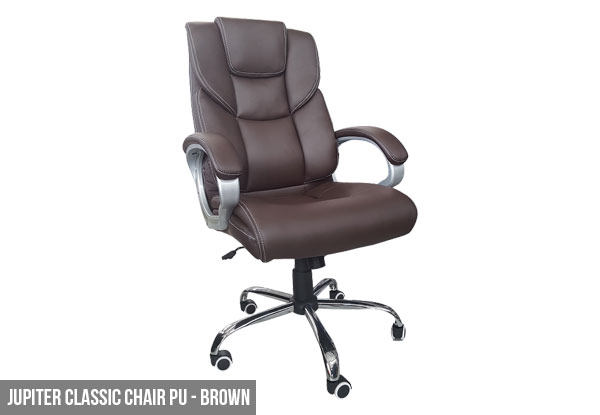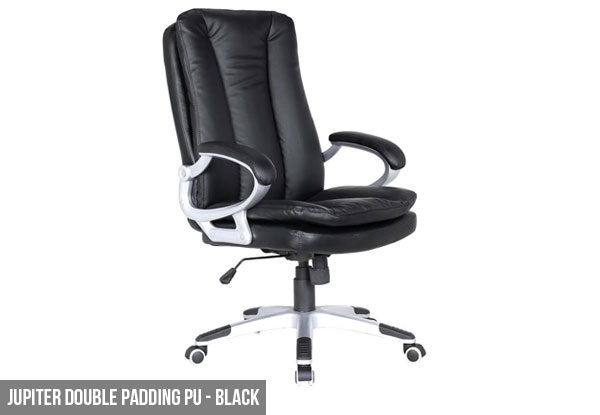 Highlights
There is nothing more relaxing than kicking back, relaxing and sitting in absolute comfort. 
These chairs are the perfect solution to having comfort at your workplace or home office. 
With a double-padded option, there is a chair to suit everyone's needs. 
Urban and rural delivery options available.
Grab a padded office chair from Alta Global.
Choose from five options:
$119 for Neptune Chair Fabric Blue
$119 for Neptune Chair Fabric Black
$119 for Jupiter Classic Chair PU Black
$119 for Jupiter Classic Chair PU Brown
$119 for Jupiter Double Padding PU Black 
Delivered within: 14 days