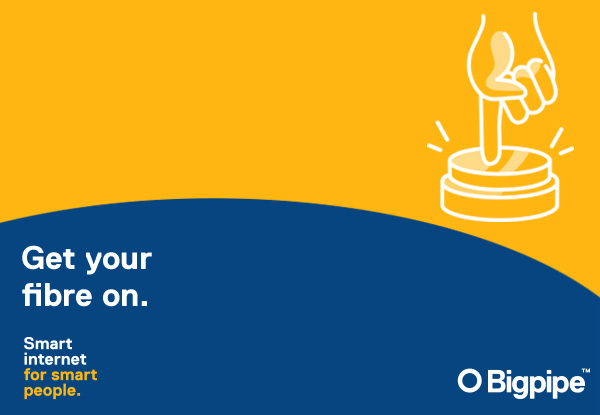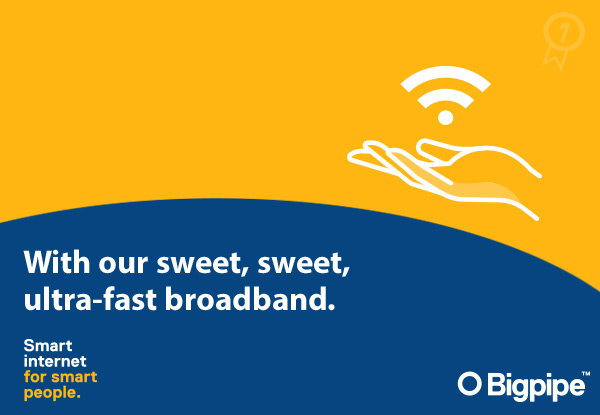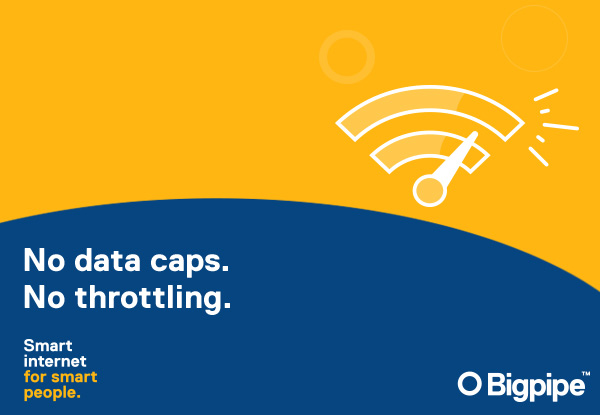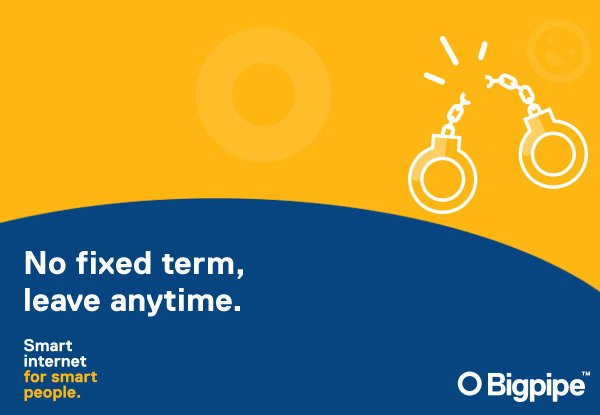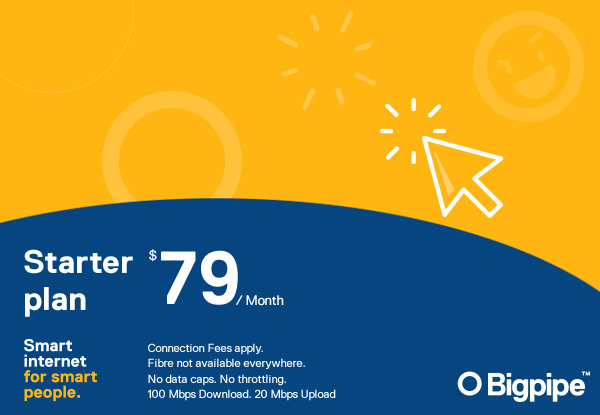 Highlights
Bigpipe put the power in your hands with the Bigpipe App, designed to help you help yourself when it comes to your Bigpipe connection. It makes the things you need to do with Bigpipe easier and helps you better understand, optimise, and make use of your own connection – without needing to call anyone.
When was the last time you used your landline? Let's be honest - the only landline calls you get are from random people trying to sell you something or ancient aunts who can't wait to tell you about their day.
Bigpipe gets it. Bigpipe broadband gets rid of the useless stuff and leaves you with what you really need. All their plans are unlimited, with no data caps, no throttling and expert service. They offer ADSL, VDSL and ultra-fast fibre connections. Gamers and movie-watchers delight.
The best news is that with this GrabOne deal you'll pay no standard connection fee, get your first month free, and if you take the 12-month contract option, you'll also get a modem included, valued at $99 ($14 shipping fee applies).
If you have any teething issues, the NZ-based, all-online, expert support team will be stoked to help you out.
Check what broadband plans you can get at your place - visit Bigpipe.
No standard connection fee, first month free, and a free* modem when you sign up to Bigpipe Broadband for 12 months OR no standard connection fee, first month free on a Leave-Anytime plan– unlimited data, expert service, and no throttling.