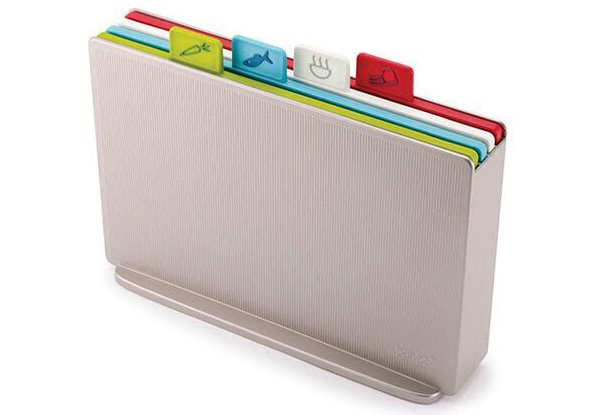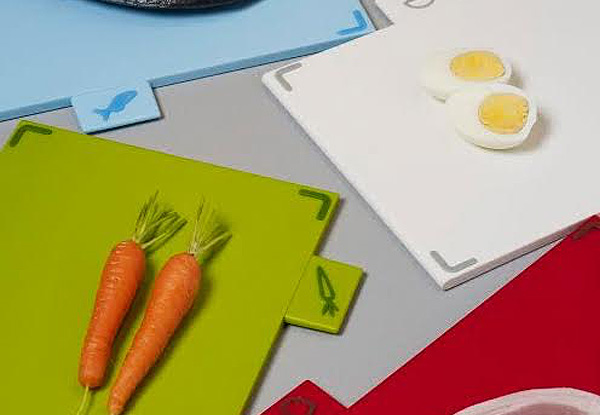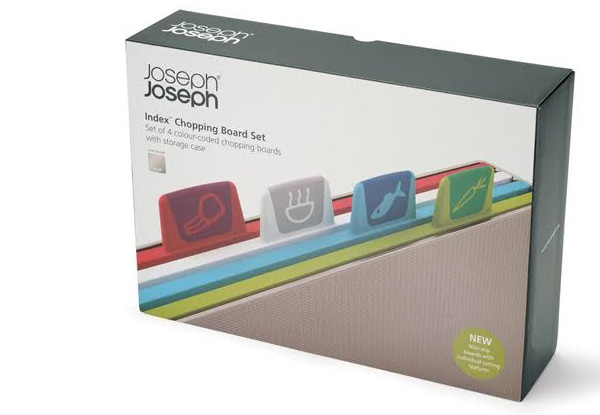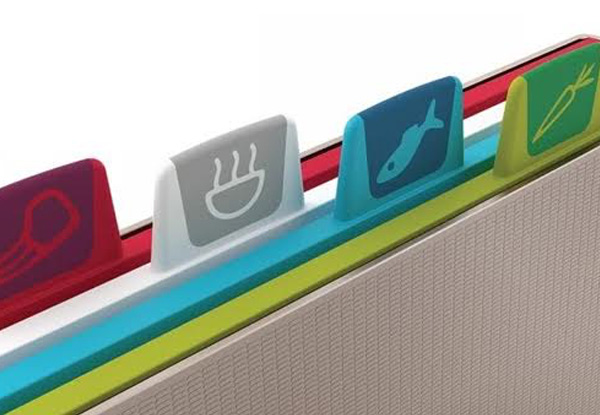 Highlights
Since its launch in 2008, Index has been a worldwide best-seller, helping people reduce cross-contamination of their food with a simple-yet-effective colour-coded system of boards.
These chopping boards can keep the most unorganised people organised with their colour-coded boards for different food types; index-style tabs for easy board selection; and a smart metal-effect case with a non-slip base.
A juice-catching groove on the red meat board; a sloping rim for catching food and liquids on the green vegetable board; an integrated fish-grip on the blue seafood board and crumb-catching grooves on the white cooked food board.
Urban and rural delivery options available. 
Grab a Joseph Joseph index chopping board set for $79.99 from Off The Back.
Delivered within: 10 days