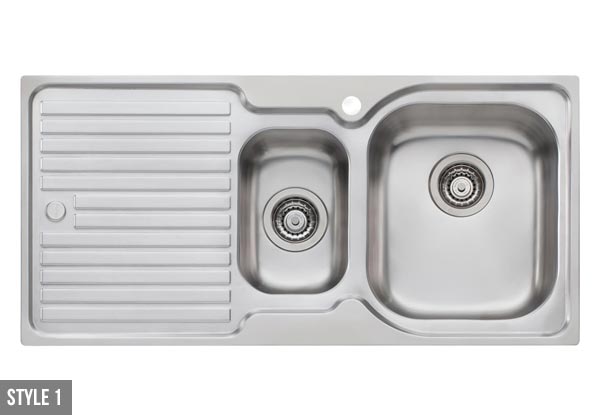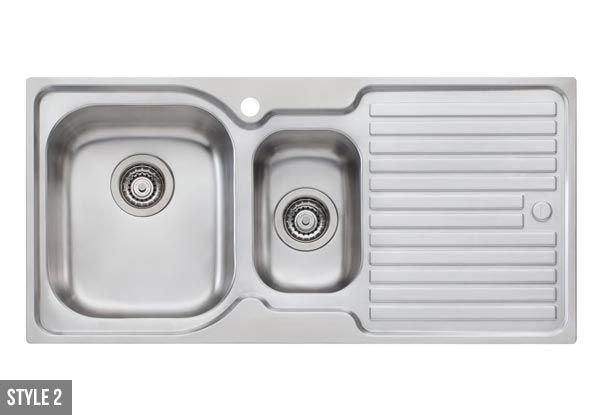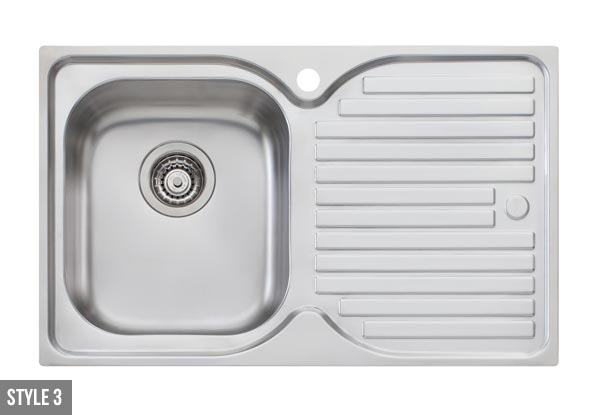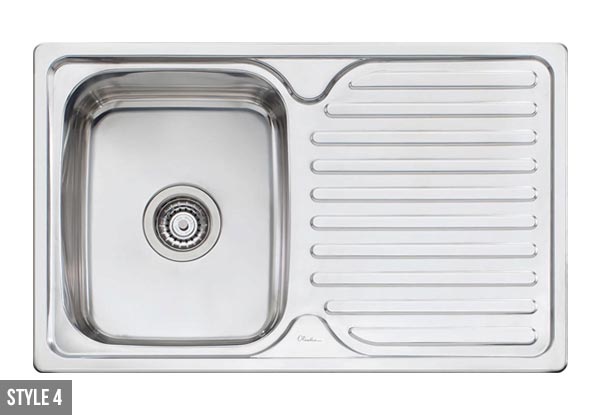 Delivered within: 10 days
15 bought
Ends today

while stocks last
Highlights
Made in Australia by Australia's only stainless steel sink manufacturer, Oliveri.
Oliveri's sinks are manufactured from genuine 18/10, 304-grade stainless steel, for optimum hygiene and durability. 
Oliveri's two-piece manufacturing process where the drainer & bowls are pressed separately then welded together ensures that the sinks have deep bowls, straight sides and maximum capacity.
The personal touch is retained with final inspection and packing conducted by experienced quality control staff.
Every sink comes with a lifetime manufacturer's warranty from Oliveri.
Grab an Oliveri stainless steel sink from Snappy.
Choose from four styles:
$75 for style 1
$75 for style 2
$60 for style 3
$60 for style 4