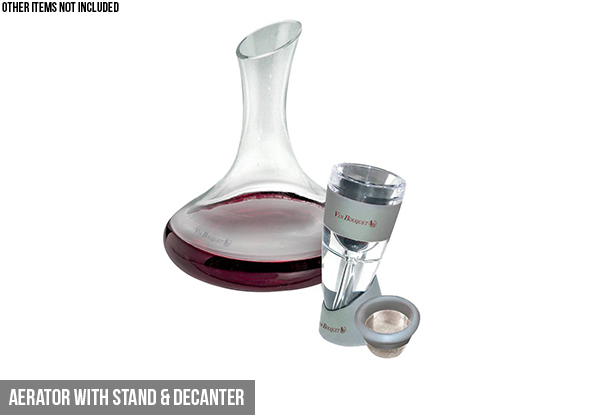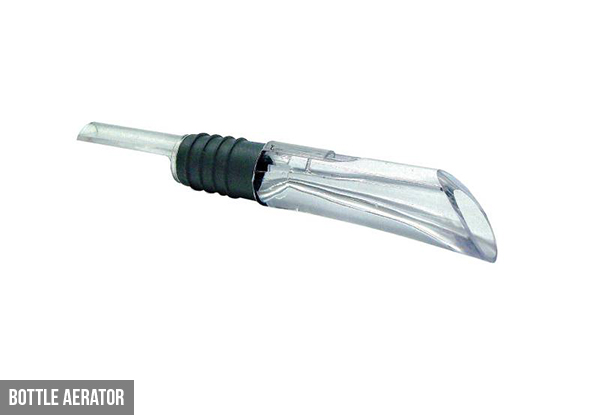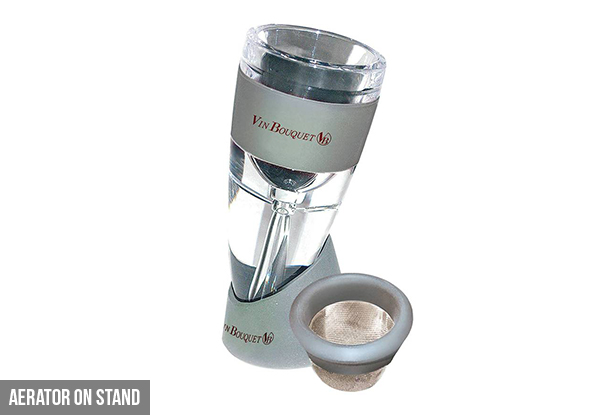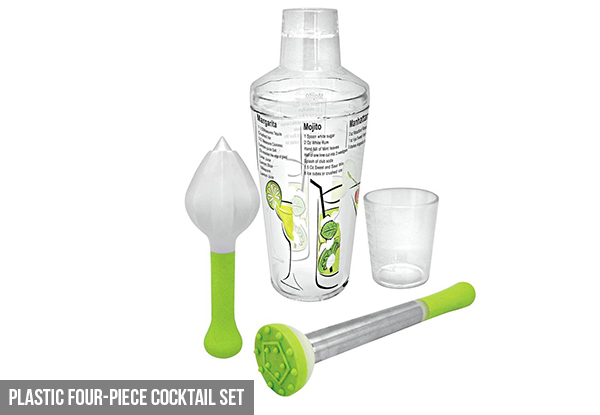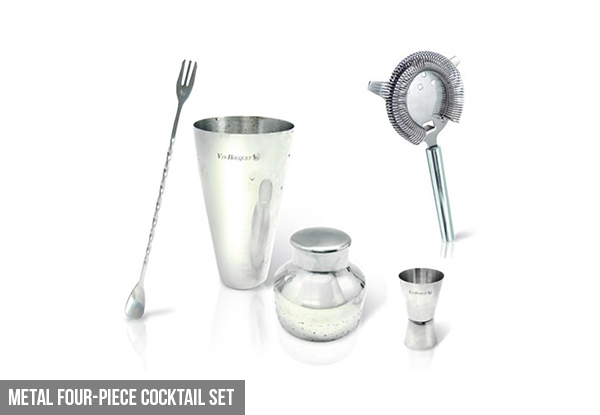 Highlights
If you're the budding wine connoisseur and can't resist a good drop, then you need the correct accessories to add to your wine collection.
Pour and serve your favourite reds, whites and pinks and enjoy the aromatic smells and flavours they have to offer.
There are even options for a cocktail sets, for those nights when wine just won't cut it.
Urban and rural delivery available.
Grab a vin bouquet wine accessories from The Home Essentials.
Choose from five options:
$34 for a Bottle Aerator
$44 for a Aerator on Stand
$45 for a Plastic Four-Piece Cocktail Set
$80 for a Metal Four-Piece Cocktail Set
$99 for a Aerator With Stand & Decanter