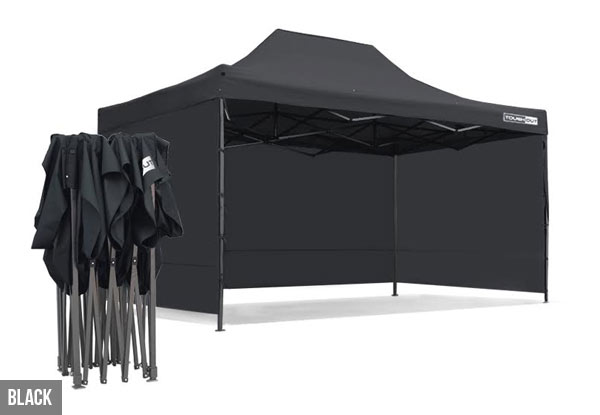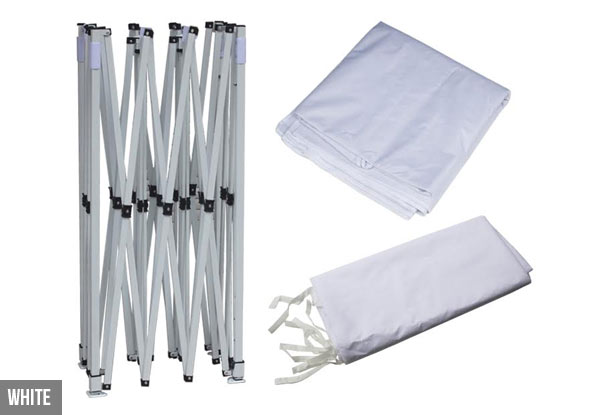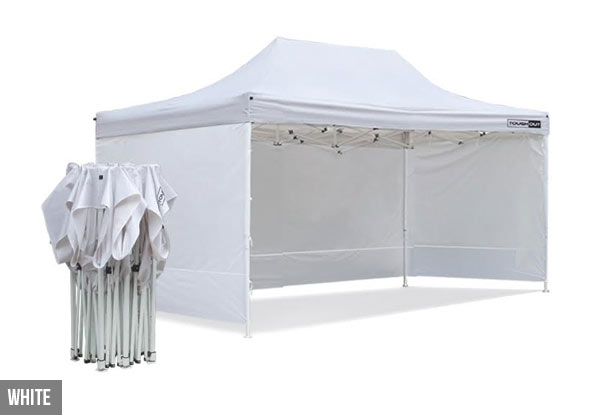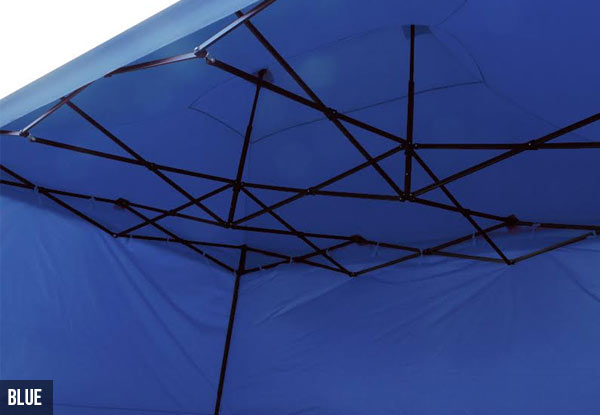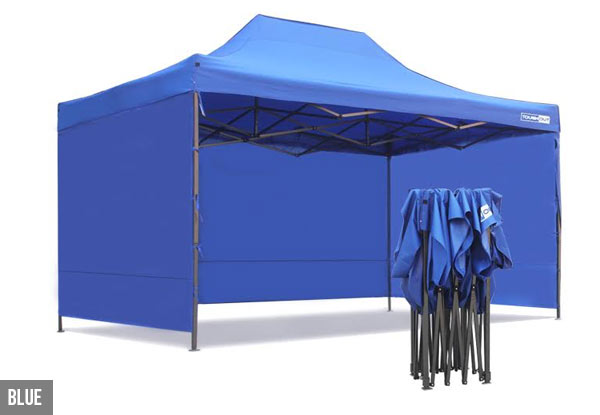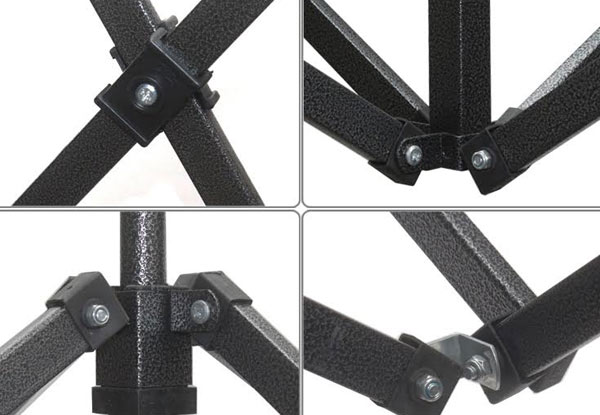 Highlights
You don't need to tough it out in the drizzle at sports games and you certainly don't need to pull the plug on parties and BBQs because the weather isn't playing ball. 
Keep the party and the cheering in full swing come rain or shine with this colourful gazebo. 
Urban and rural delivery options available. 
Grab a 3 x 4.5m gazebo with three side walls for $132 from TreasureBox.
Delivered within: 10 days