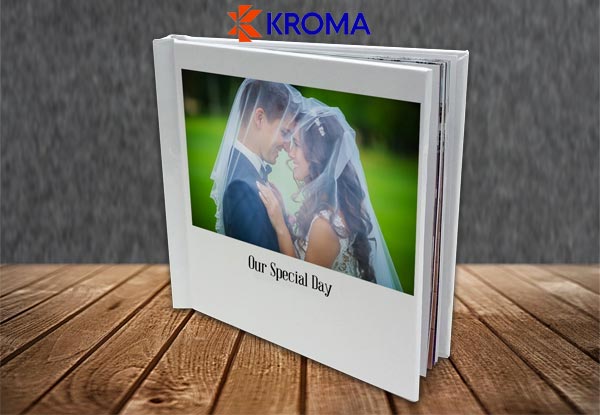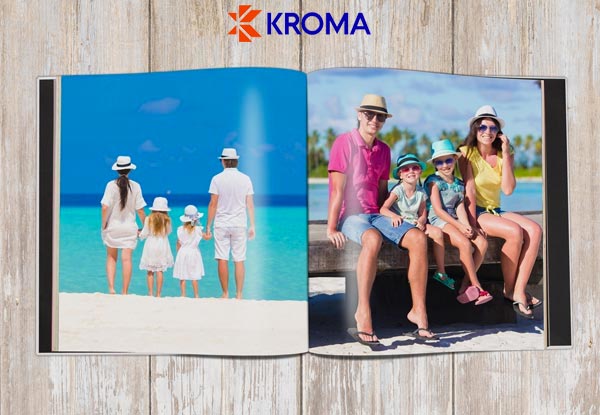 Highlights
Immortalise your photos before they suffer a digital drive-by. 
Let your photos be seen, rather than forgotten about. 
Made in New Zealand, which means high quality, great customer support and faster delivery. 
Option for free pickup at over 60 stores nationwide - see here.
Kroma is always offering NZ's best price - if you find the same item locally that is cheaper, they'll beat it by 15%. 
If you purchase a store pickup offer then decide to have it delivered to your address, you will be charged the normal shipping rate at the merchant website.
Grab a 30x30cm hard cover photo book from Kroma.
Choose from 10 options:
$17 for 30x30cm Hard Cover Book with 20 Pages - Store Pickup
$24 for 30x30cm Hard Cover Book with 20 Pages incl. Delivery
$37 for 30x30cm Hard Cover Book with 40 Pages - Store Pick-up
$44 for 30x30cm Hard Cover Book with 40 Pages incl. Delivery
$47 for 30x30cm Hard Cover Book with 50 Pages - Store Pick-up
$54 for 30x30cm Hard Cover Book with 50 Pages incl. Delivery
$57 for 30x30cm Hard Cover Book with 60 Pages - Store Pick-up
$64 for 30x30cm Hard Cover Book with 60 Pages incl. Delivery
$77 for 30x30cm Hard Cover Book with 80 Pages - Store Pick-up
$84 for 30x30cm Hard Cover Book with 80 Pages incl. Delivery
21 bought
14 days left

while stocks last