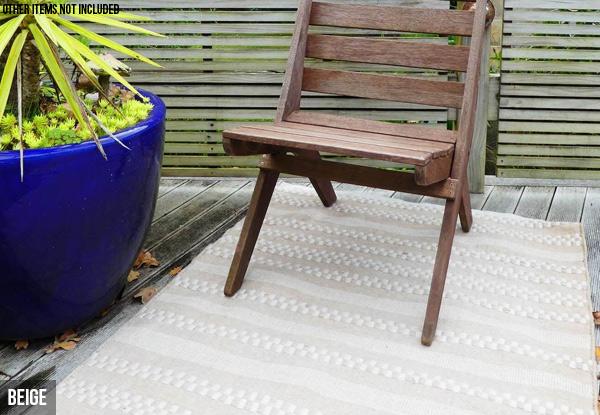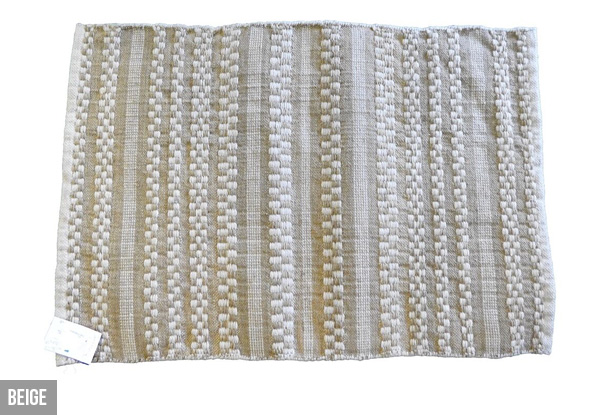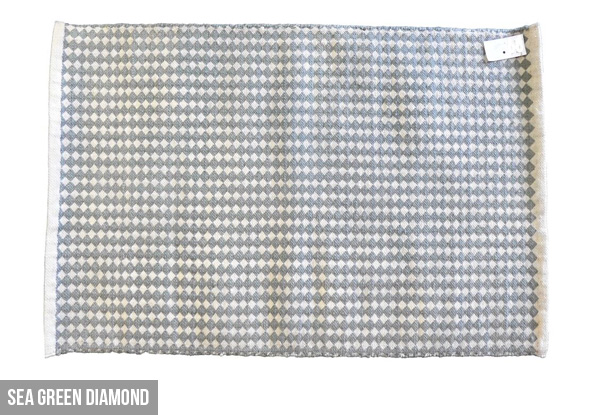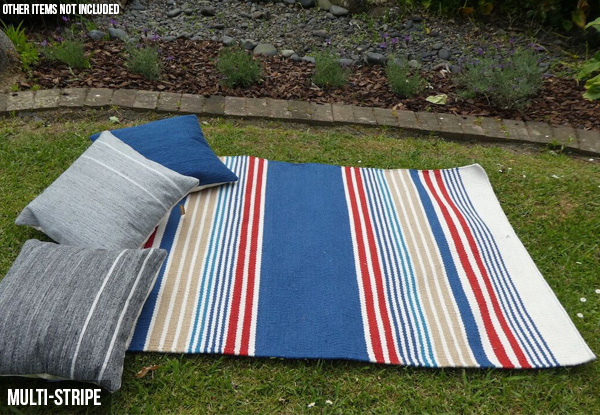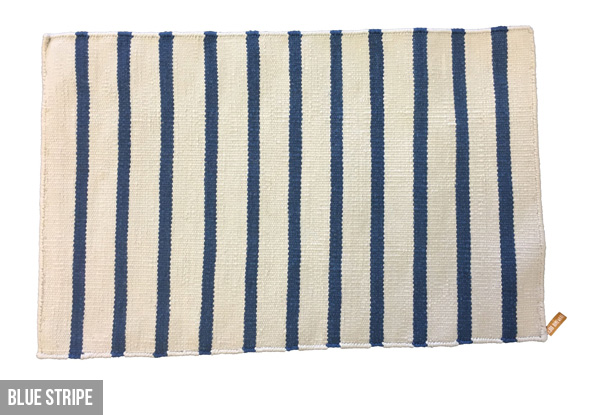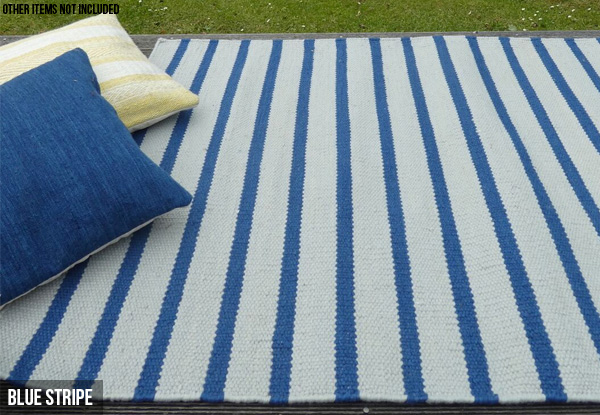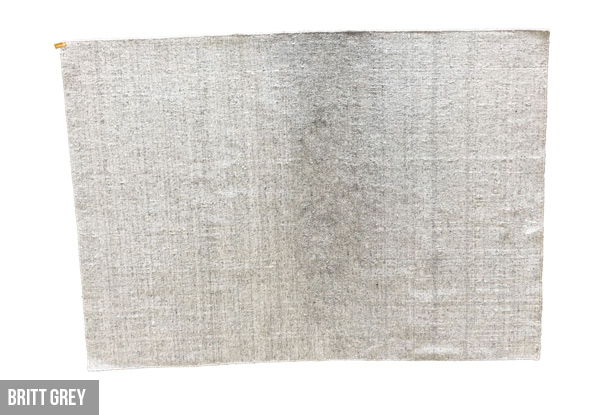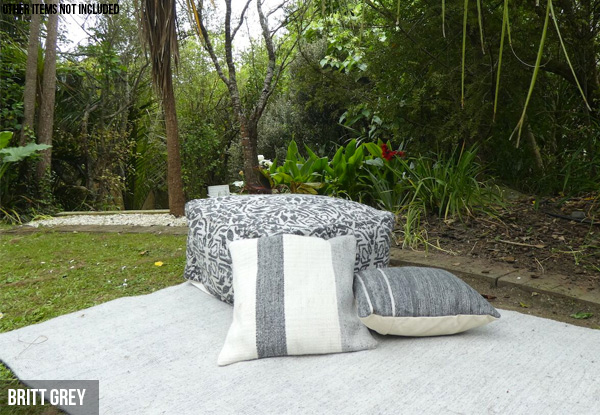 Highlights
These luxurious feeling rugs are made from quality polypropylene making them suitable for indoor and outdoor use.
Not only do they feel comfy, they are also stylish. Perfect to add a little flare to your indoor or outdoor living area.
You can choose from six designs - Beige Design, Sea Green Diamond, Multi-Stripe, Blue Stripe, Marge Brown, Britt Grey - sure to suit any space.
Grab a Soft Feel Polypropylene Indoor Outdoor Rug from The Trading House.
Choose from 15 options:
$30 for Beige - 60 x 90cm
$108.50 for Beige - 120 x 180cm
$30 for Sea Green Diamond - 60 x 90cm
$108.50 for Sea Green Diamond - 120 x 180cm
$38.50 for Multi-Stripe - 60 x 90cm
$90.90 for Multi-Stripe - 90 x 150cm
$139.90 for Multi-Stripe - 120 x 180cm
$38.50 for Blue Stripe - 60 x 90cm
$90.90 for Blue Stripe - 90 x 150cm
$38.50 for Marge Brown - 60 x 90cm
$90.90 for Marge Brown - 90 x 150cm
$38.50 for Britt Grey - 60 x 90cm
$90.90 for Britt Grey - 90 x 150cm
$139.90 for Britt Grey - 120 x 180cm
$265.90 for Britt Grey - 160 x 230cm
Delivered within: 10 days