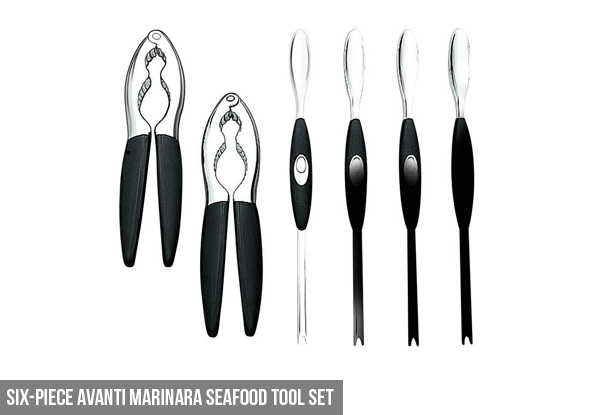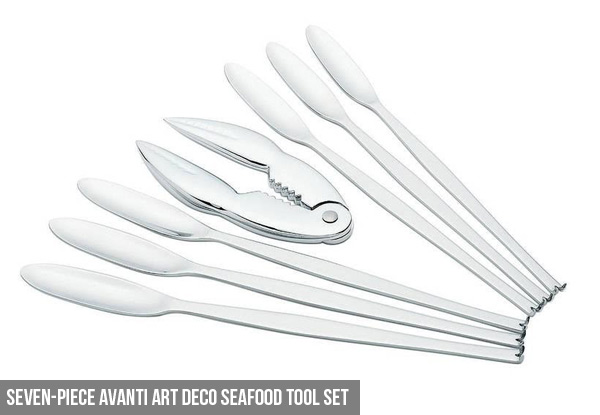 Highlights
If you enjoy crayfish, Moreton Bay bugs, yabbies, crabs and similar seafood delights, then you need the right tools to get to the good stuff.
Enjoy your favourite cooked underwater delicacy with Avanti seafood serving set.
Serve them up to your guests with the perfect utensils for them to get the to the most out of these delicious crustaceans, right down to the ends of those fiddly legs.
Stock up and save with a flat rate delivery.
Grab an Avanti Seafood Serving Sets from The Home Essentials.
Choose from two options:
$32.95 for a Six-Piece Avanti Marinara Seafood Tool Set
$34.95 for a Seven-Piece Avanti Art Deco Seafood Tool Set