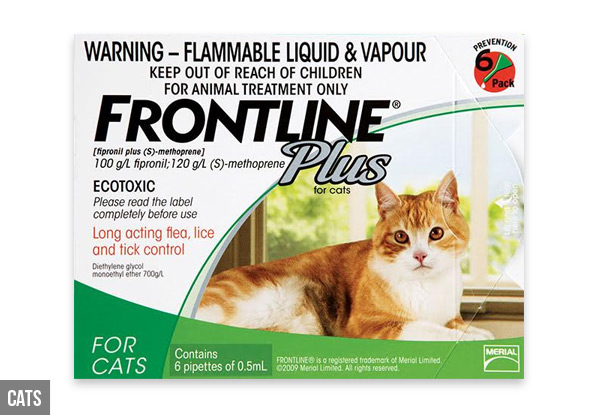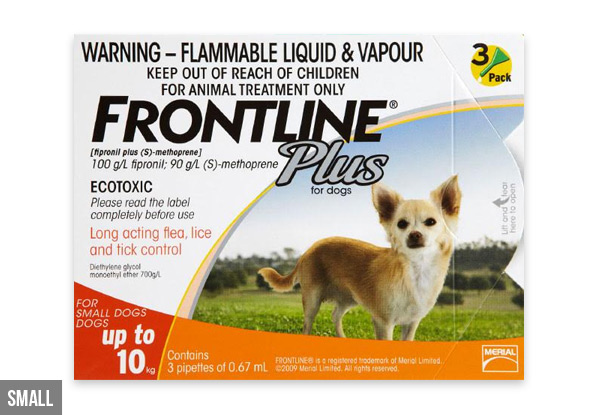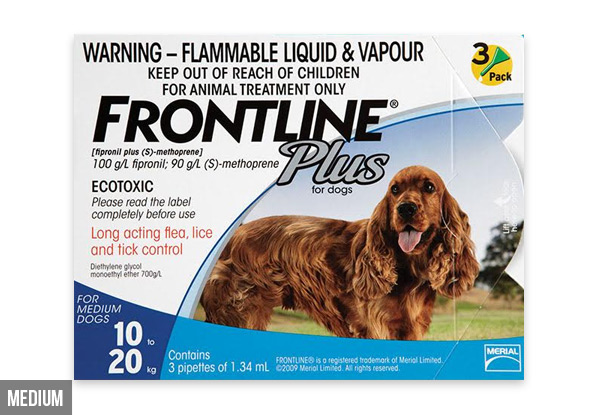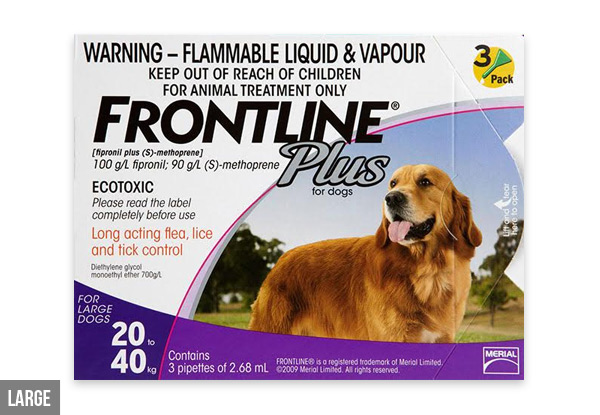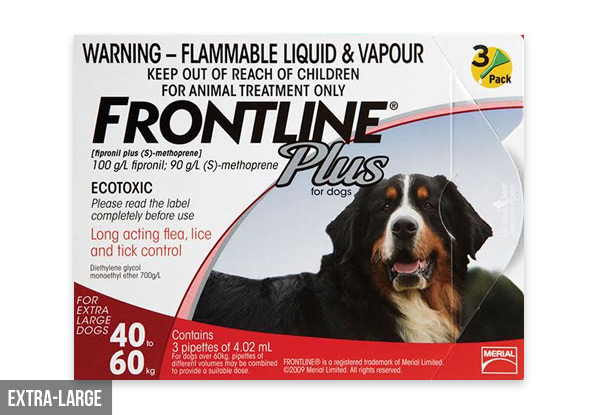 Highlights
If you have a dog or cat that means the most to you in this entire world then make sure you protect them with a flea treatment made for them.
Protect your pupper and kitty from those pesky outdoor baddies so they can get back to napping and chasing their tails around.
Urban and rural delivery options available.
Grab a six-pack of Frontline cat or dog flea treatment from My Vet.
Choose from five options: 
$72 for cat six-pack
$100 for a small dog up to 10kg two x three packs
$110 for a medium dog 10-20kg two x three-pack
$120 for a large dog 20-40kg two x three-pack
$130 for a XL dog 40-60kg two x three-pack
Delivered within: 14 days