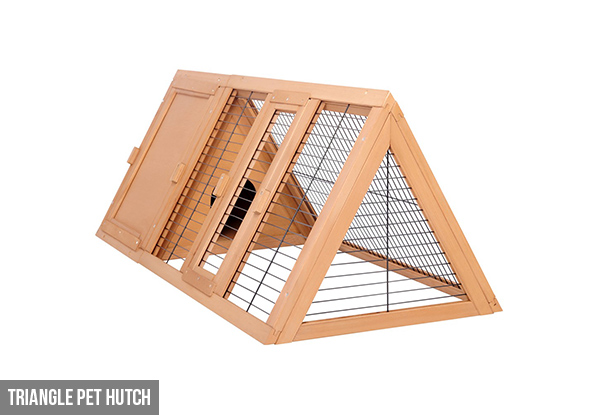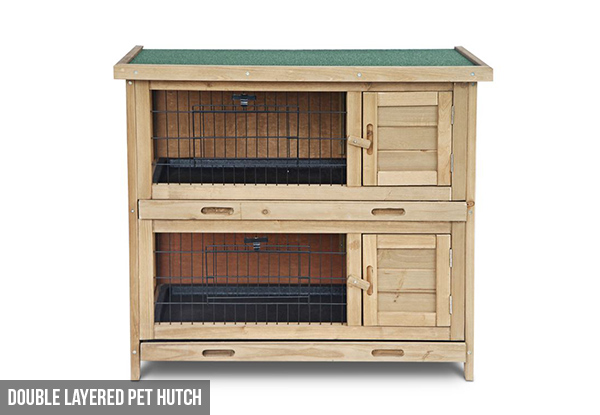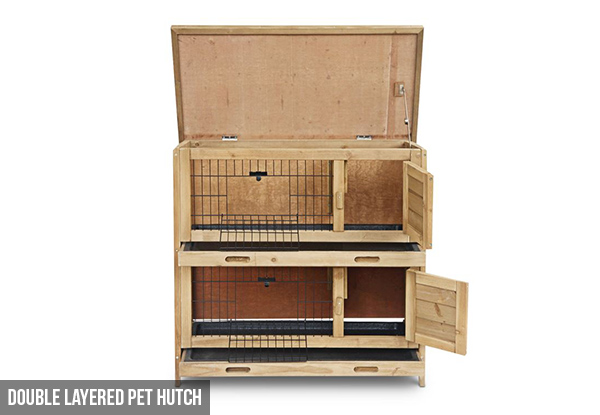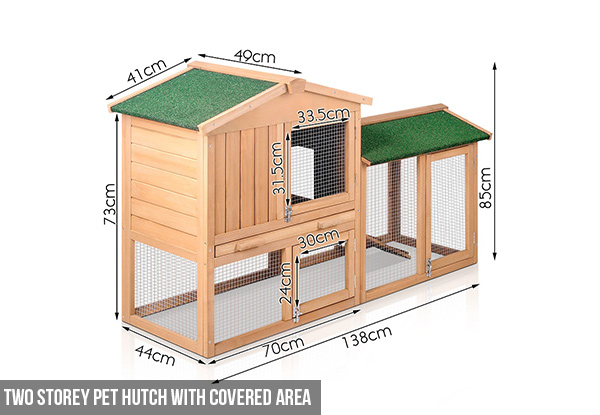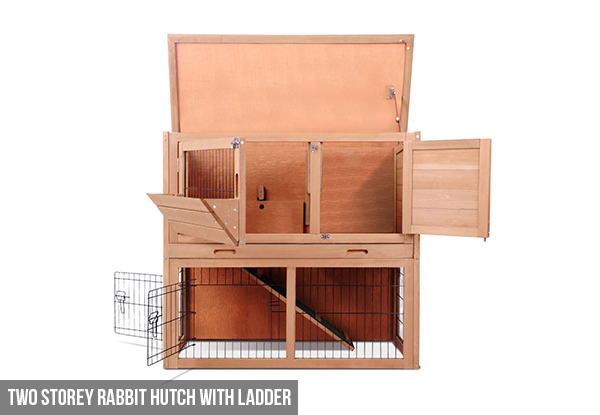 Highlights
Keep your furry pet warm and dry in their own perfect little hutch. A hutch they can call home.
Depending on the size of your pet and how many you have, there's a hutch size to suit all. 
Made with tough wood construction and strong wire mesh, rest assured there won't be a 'Chicken Run 2' happening here.
Grab a pet hutch from TSB Living.
Choose from four options:
$60 for a triangle pet hutch
$160 for a two-storey pet hutch with covered area
$120 for a two-storey rabbit hutch with ladder
$120 for a double layered pet hutch
Delivered within: 10 days