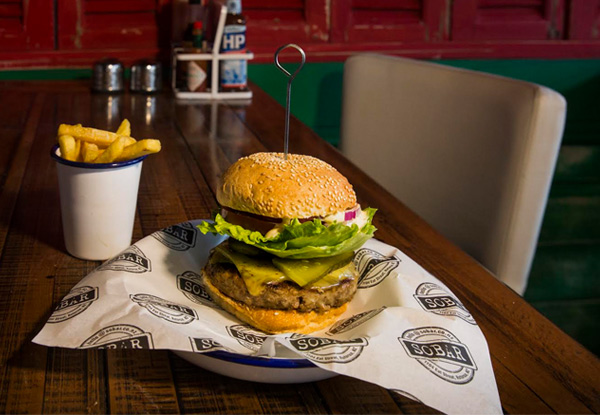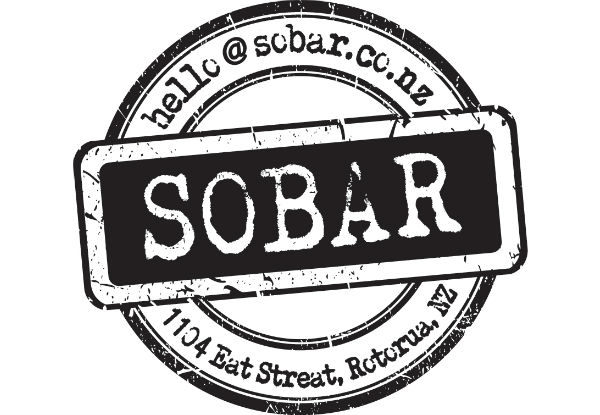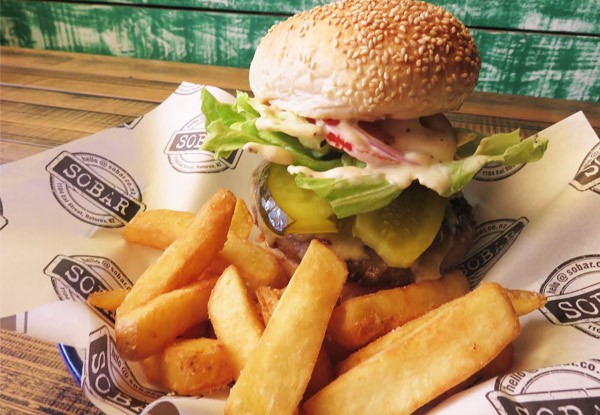 Highlights
This groovy little joint is a great place to mix and mingle with the family or friends, enjoy a hearty burger and fries, and just hang out. 
Once you've demo'd your burger stay around for the live music - it's epic. 
Choose from a mighty beef burger with all the classic fillings, or grab the vegetarian option with a vege pattie and portobello mushrooms.
Valid Monday to Thursday, it's the perfect place for a bite to eat at lunch or a quick dinner. 
Grab a burger and fries combo for $11.50 from SOBAR.
  
37 bought
While stocks last