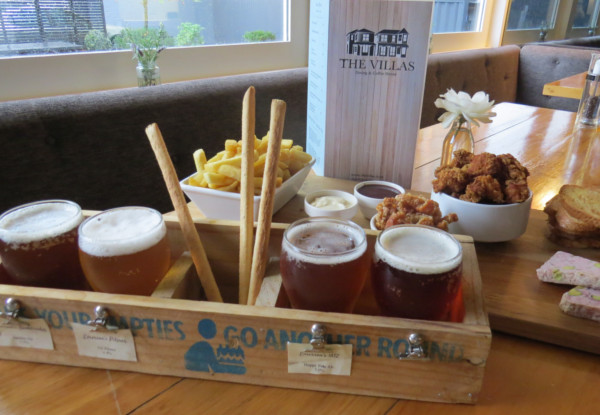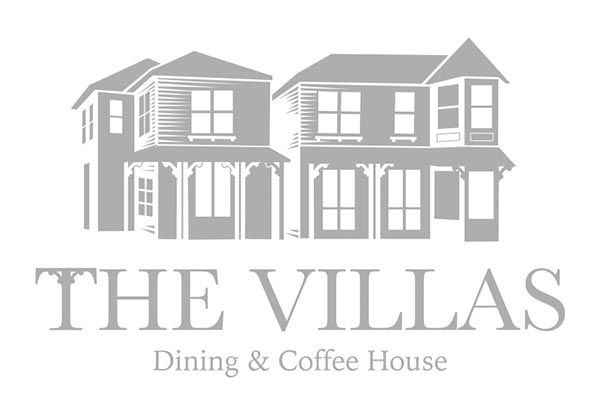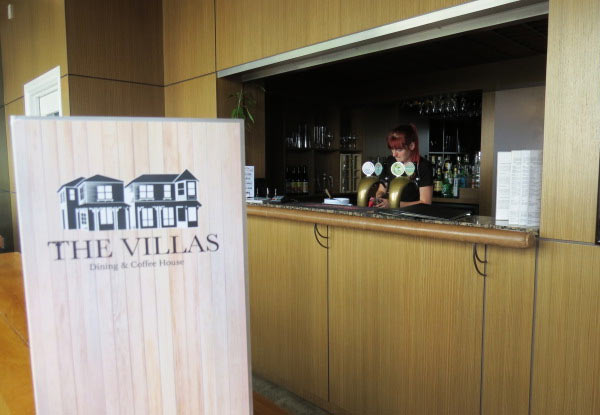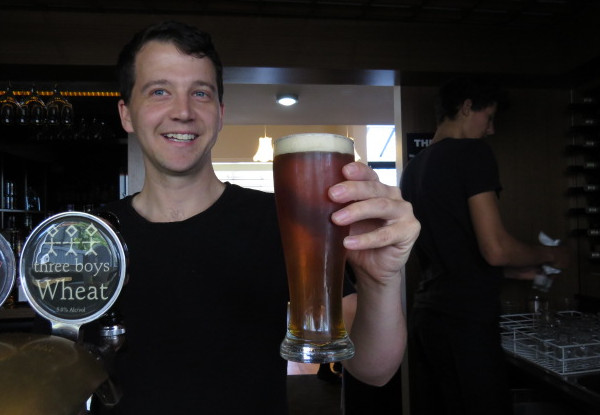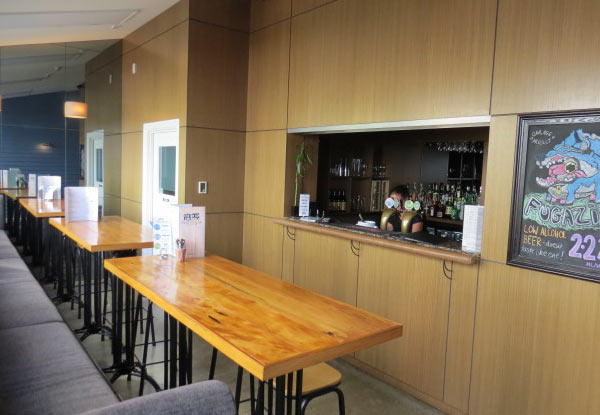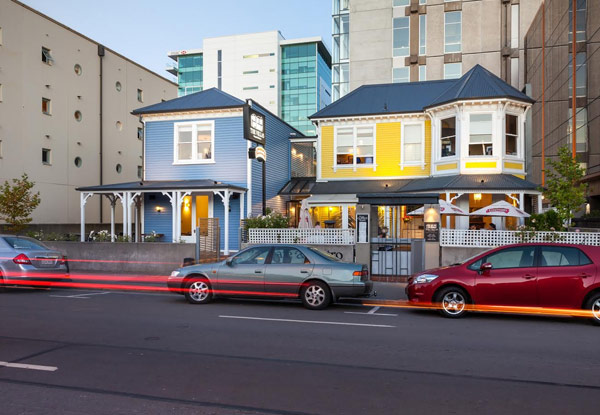 Highlights
Sometimes when life catches up to you, you just have to deal with it. Or you can grin and beer it with a mate or even a group thanks to this terrific tasting opportunity from The Villas.
Accompanied by a palate pleasing platter, you'll be able to taste every distinct drop put in front of you and not worry about getting the growls afterwards.
GrabOne Buy and Book lets you reserve your table online as soon as you've purchased the deal. Just click on the booking button contained in your purchase confirmation to get priority access to a table on your preferred date.
Grab craft beer tasting trays and a platter from The Villas.
Choose from three options:
$40 for two people
$80 for four people
$120 for six people