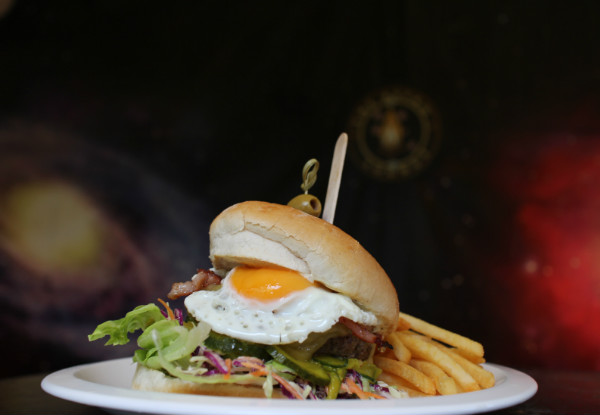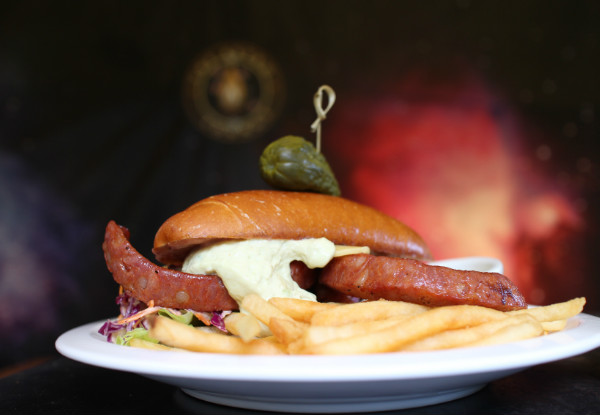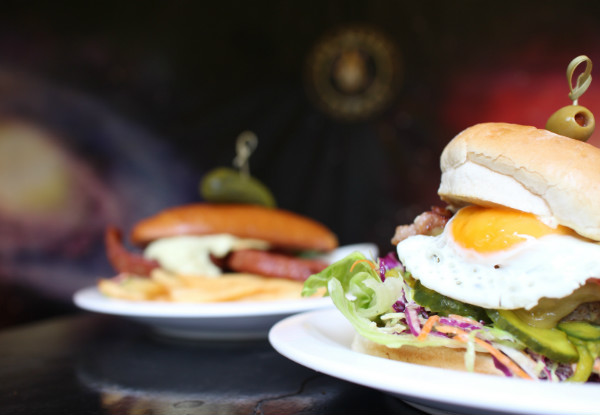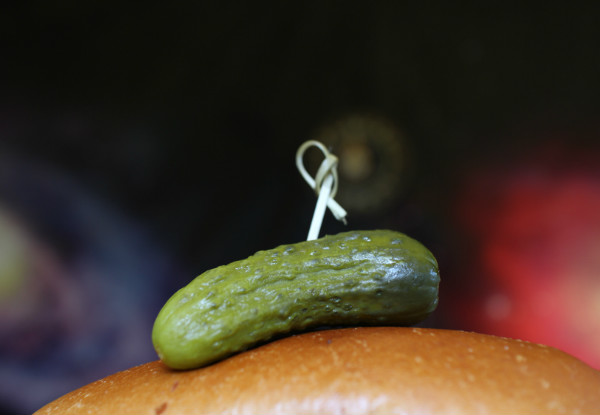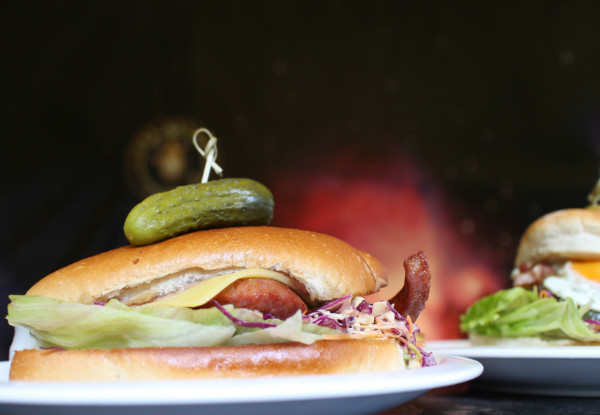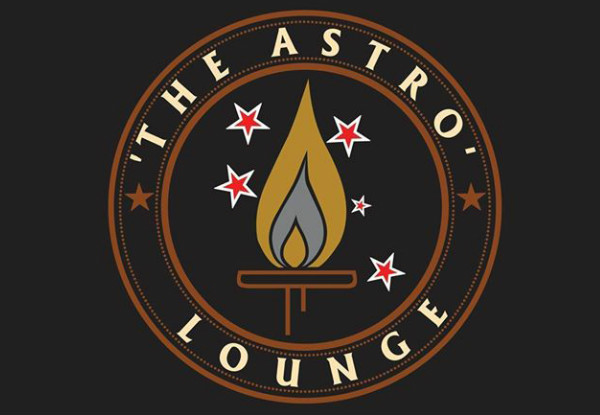 Highlights
Some foods like to battle it out as a duo. Fish 'n Chips, Bangers 'n Mash and Mince 'n Cheese. But one comes out on top, always. 
Burger and Fries. 
The ultimate duo that will brighten anyone's day up. 
Astro Lounge have got the goods today to fill your belly up at the end of a busy day.
Grab any two burgers served with Atomic fries, salad, pickles and aioli for $25 from Astro Lounge