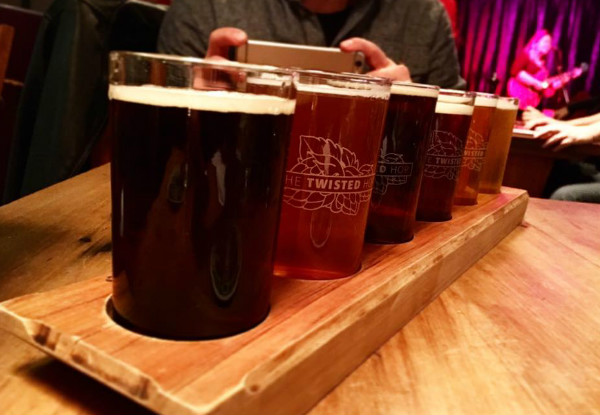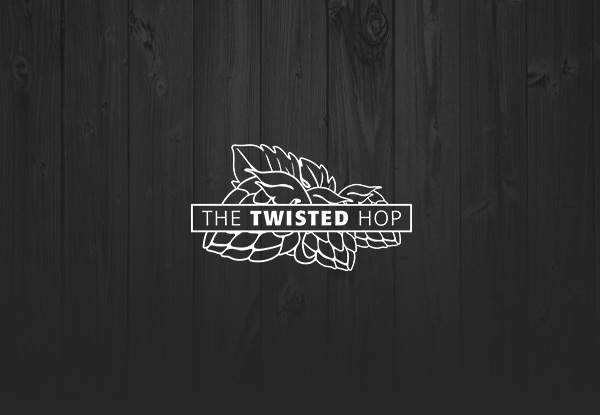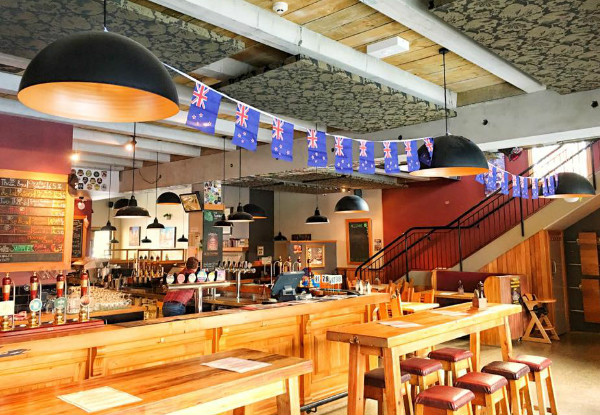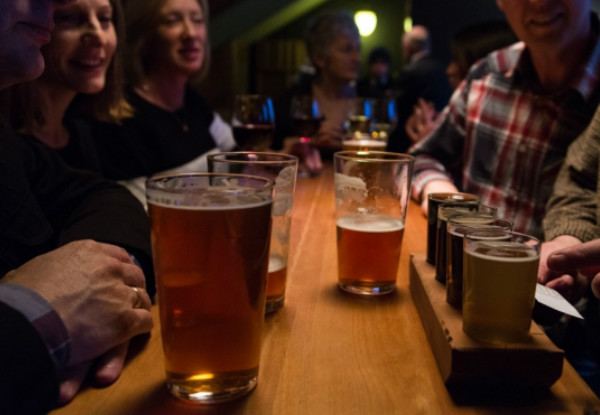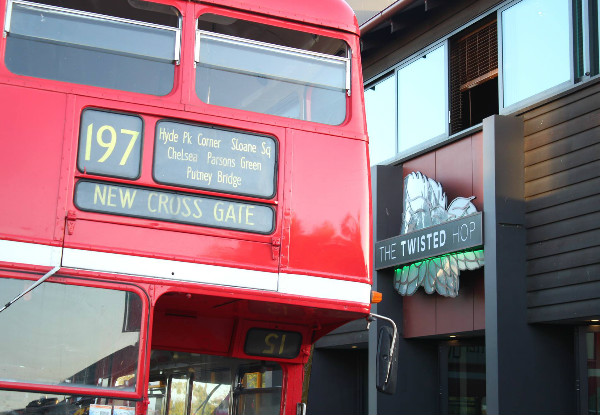 Highlights
A fantastic beer experience is just a Twisted Hop, skip and a jump away. 
The Twisted Hop is a gastropub with a difference, serving an unbelievable beer selection in a calm, relaxed and unpretentious atmosphere.
The team at The Twisted Hop are passionate about beer and their knowledgeable staff are always happy to advise. 
A taster tray is a great introduction to craft beer for the rookies, and an awesome way to try a good range of crafties for the connoisseurs. 
You can choose from four or six of the House beers with a tasting package which is both informal and sociable but also quite classy at the same time.
Choose from Real Ale, Pilsner, Lager, English bitter, IPA's, Pae ale, and APA's - coming in 150ml glasses.
Grab a taster tray of beers & fries to share from The Twisted Hop.
Choose from six options:
$22 for two taster trays of four beers & a portion of fries for two people 
$27 for two taster trays of six beers & a portion of fries for two people
$35 for three taster trays of four beers & two portions of fries for three people 
$40 for three taster trays of six beers & two portions of fries for three people 
$55 for four taster trays of four beers & three portions of fries for four people 
$60 for four taster trays of six beers & three portions of fries for four people