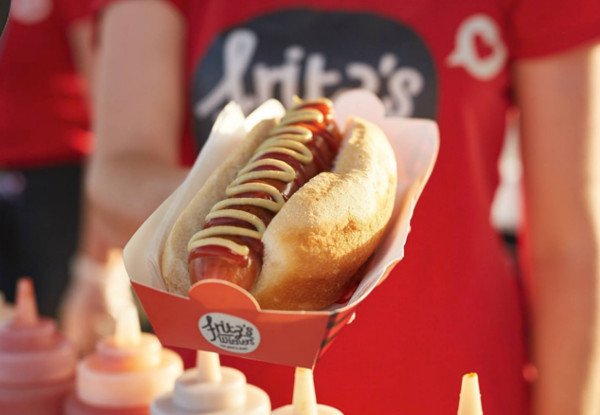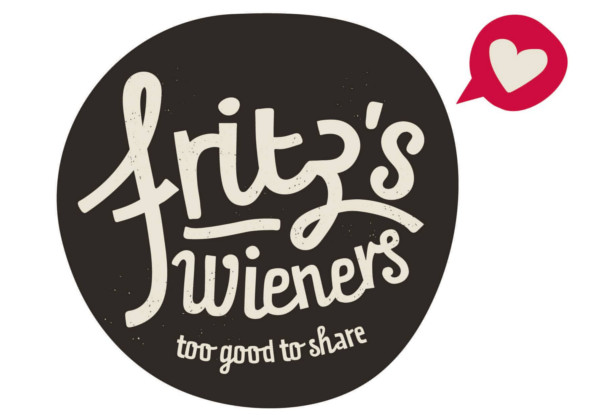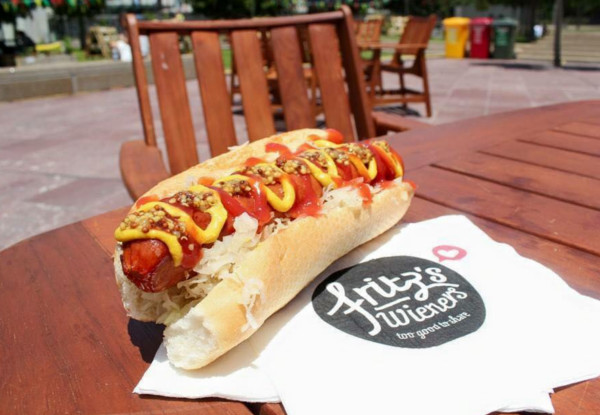 Highlights
Wieners never quit and here at Fritz's Wiener they never lose out on their flavour.
There's nothing like a hot and deliciously cooked wiener on a bun when visiting the heart of Wellington.
Choose from three types of sausages: 150g Manuka smoked beef, pork bratwurst mild or spicy, or the 150g lamb bratwurst with a hint of rosemary and honey - placed in a freshly baked baguette bun, garnished with onions or sauerkraut and topped with your favourite mustard.
Their wieners are gluten-free with sauces and a range of soft drinks to accompany it with.
No wonder so many customers would say Fritz's Wieners is the best thing since someone thought of putting a bratwurst in a bun.
Enjoy a wiener combo for lunch on a weekday in the centre of Wellington. You can have it on the go or have it at their lovely outdoor seating area. 
Grab a Fritz's wiener and soft drink for $7 from Fritz's Wieners.