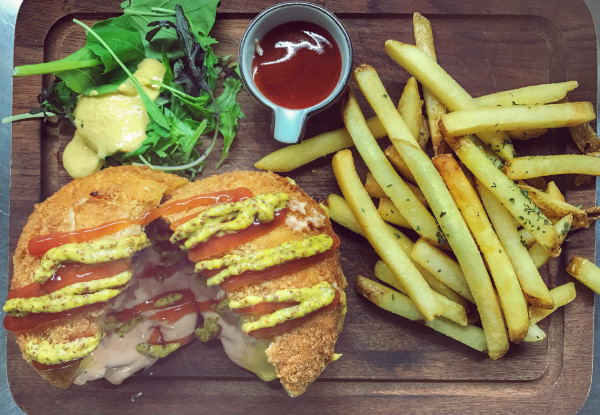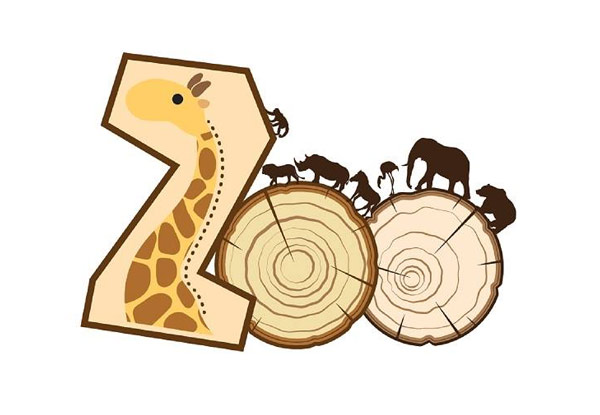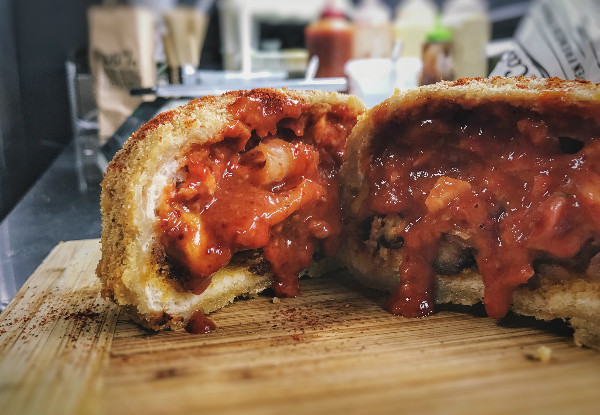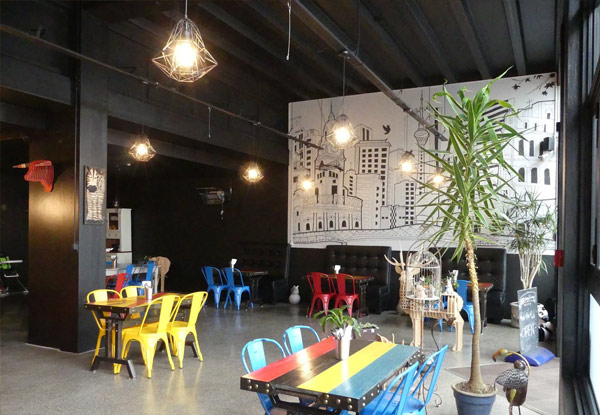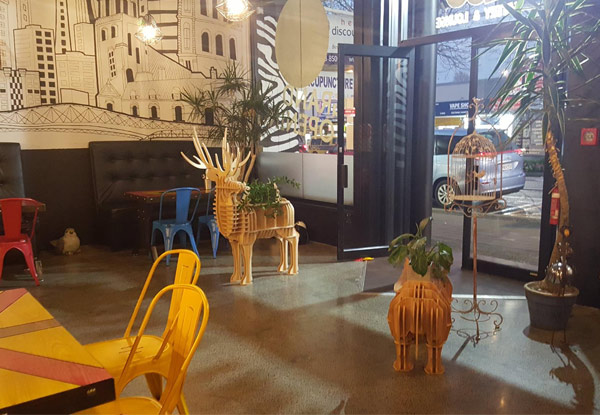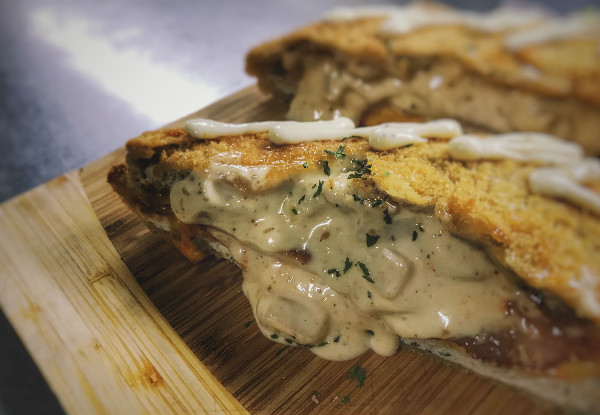 Highlights
Dine jungle style, the way the cavemen would have - surrounded by greenery but with a little more class - as you chomp down on some dino-burgers. 
Try a T-rex, Stegosaurus or Triceratops dino burger and get to know your favourite dinosaurs on a whole other level. 
Each dino burger combo comes with a side of fries, salad and a soft drink to wash it all down. 
Tackle the jungle solo or grab the option for two and bring someone along with you to share the load. 
Available seven days a week and conveniently located on Great South Road in Henderson, get on down to Zoo Eatry& Lounge for a culinary adventure. 
There's even free parking available for your convenience. 
Grab a famous dino burger with fries, side salad & drink from Zoo Eatery & Lounge.
Choose from two options:
$29 for two burger combos for two people 
$15 for one burger combo for one person