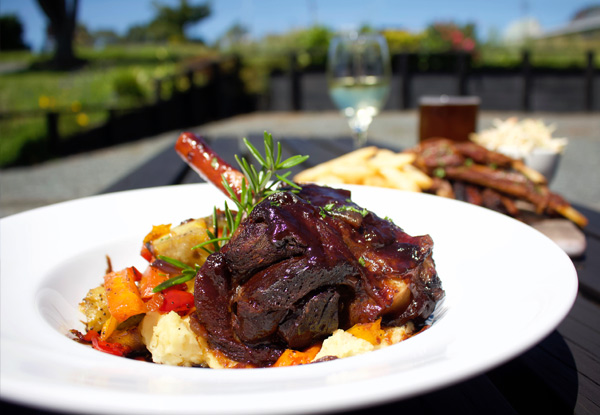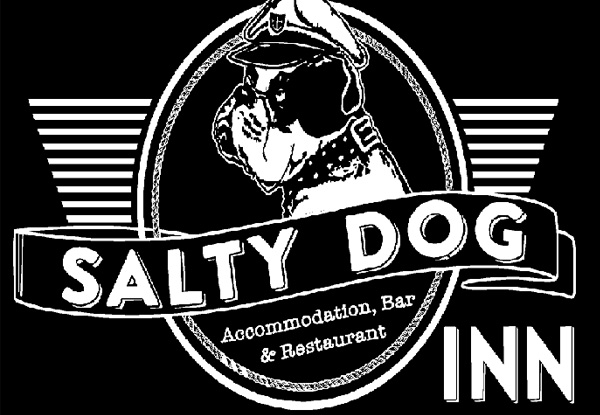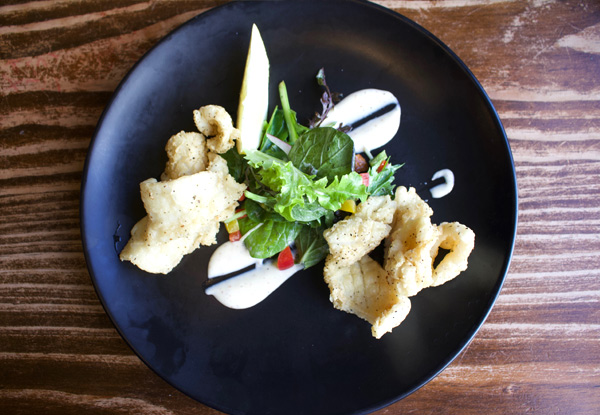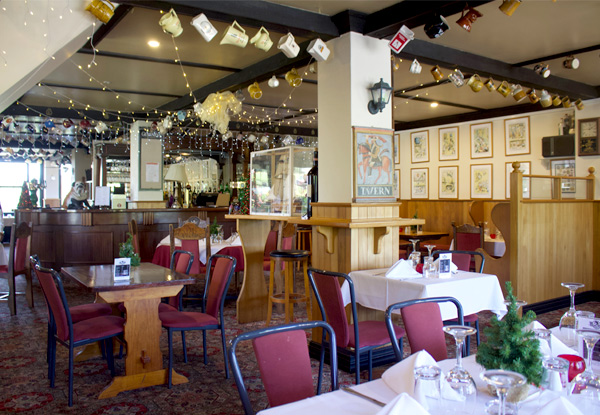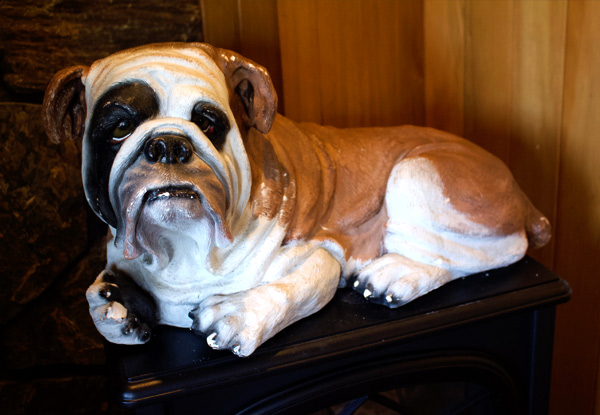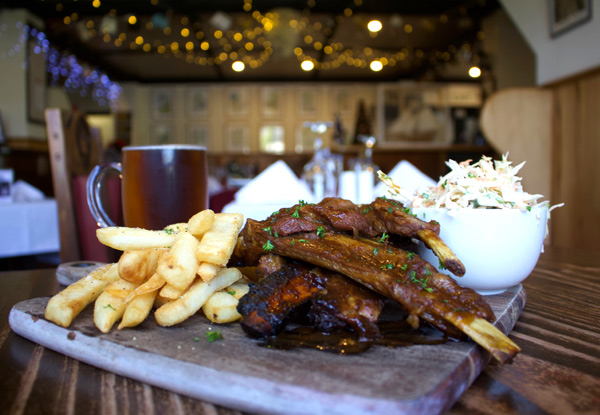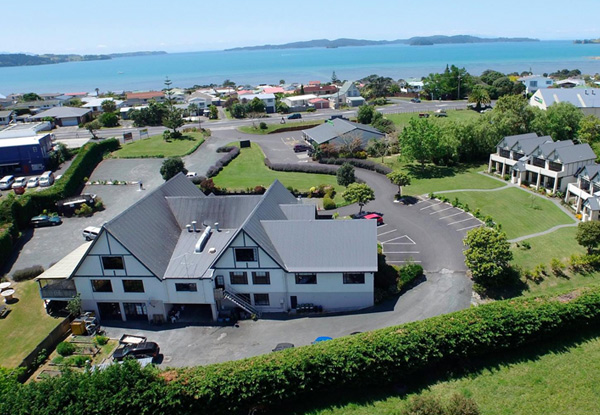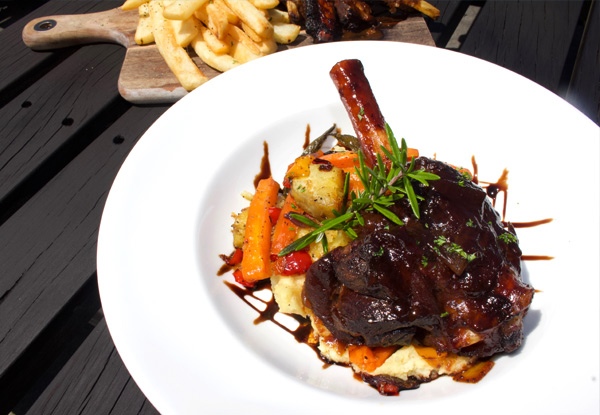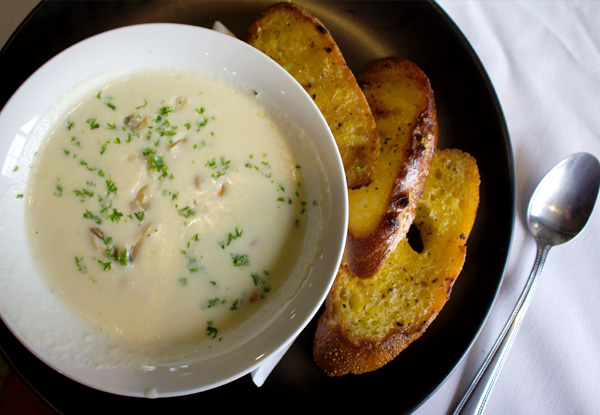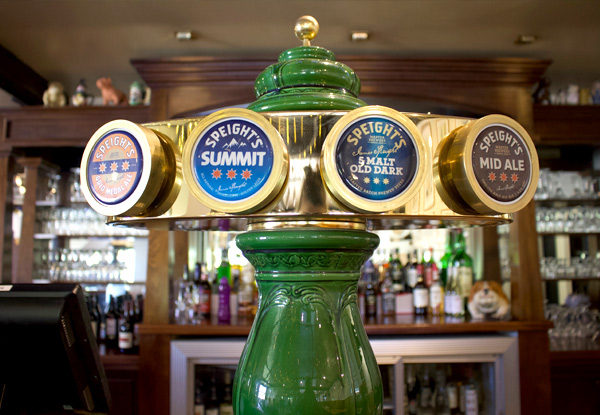 Highlights
Enjoy yourself a stunning meal either outside in the sun or in the old English style dining room at The Salty Dog. 
Take a trip out of the city and discover Snells Beach and the surrounding Warkworth town and beautiful beaches. The Salty Dog has got your dinner plans sorted, with a two-course meal and drinks to end your day on a positively delicious note.
The Salty Dog's head chef has converted your average pub grub into a contemporary delight, with menus that are reviewed quarterly and designed around the freshest seasonal and local produce.
The restaurant tends to be a conversational point between visitors; possibly due to the countless antique beer jugs decorating the ceiling of the entire dining room. Head out and see for yourself!
Grab a two-course dinner including drinks from The Salty Dog Inn.
Choose from five options:
$55 for two people
$82.50 for three people
$110 for four people
$137.50 for five people
$165 for six people