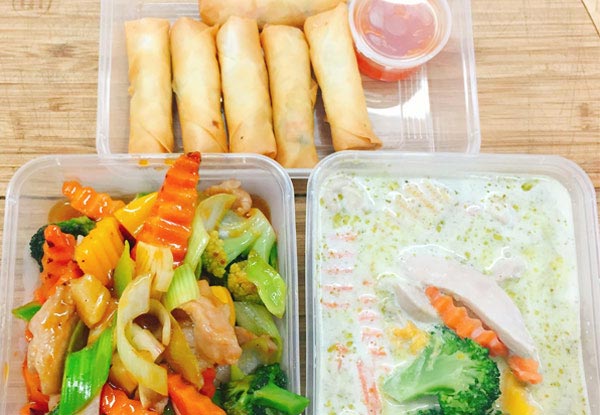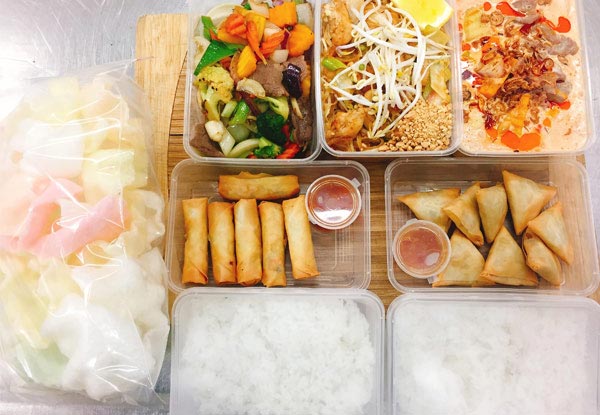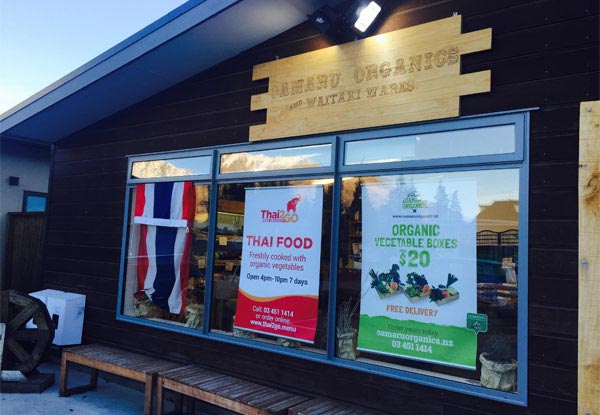 Highlights
Tuck into a winter feast of fresh and tasty Thai food from Queenstown's only organic Thai cuisine.
Tickle your taste buds with two mains and six spring rolls or opt for the Party/Family Combo, which includes 3 mains, 6 spring rolls, 8 Samosas and prawn crackers enough to feed the whole family or friends with an array of delicious morsels you never knew you wanted, they only use organic vegetables.
Check out Thai2Go Organic's amazing menu here.
Valid for pick up only, not valid for delivery.
Grab two mains and six golden rolls for takeaway for $33 or the party combo of three mains, two rice dishes, six golden rolls and prawn crackers for $52 from Thai2Go.