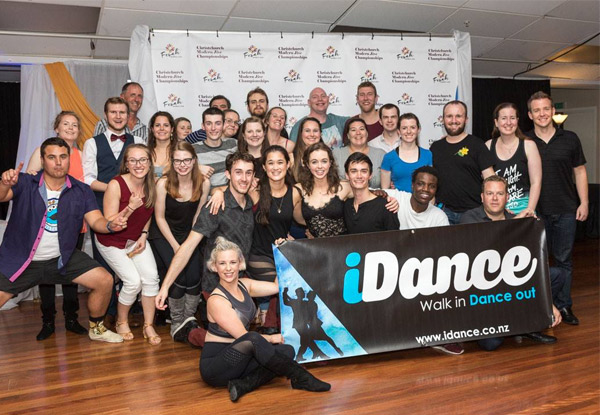 Highlights
Much more than just dance classes, a night with iDance is social, easy and all about that great Wellington vibe. You'll meet people, have a laugh and wonder why you didn't start sooner.
These classes are perfect for beginners who have never danced before and have been thinking about giving social dancing a go. 
They use great dancing music from today's pop charts to salsa, jive, blues, swing and tango. 
Head down with a mate, a partner, a group of friends, or go along to meet some new people. 
No need to book, just come along at 10 minutes before the start of the evening.
Groups are large, with up to 100 people per class - if you're nervous, don't be, you'll blend right in with the fun crowd.
Grab five beginner modern jive classes and social dancing for $25 from iDance.