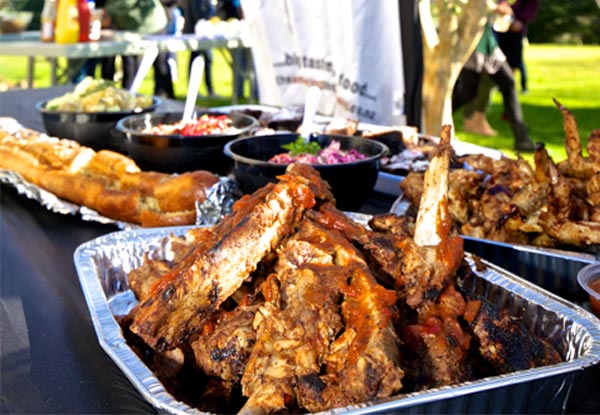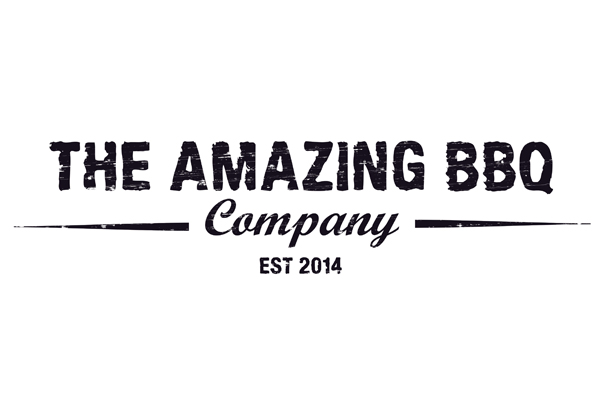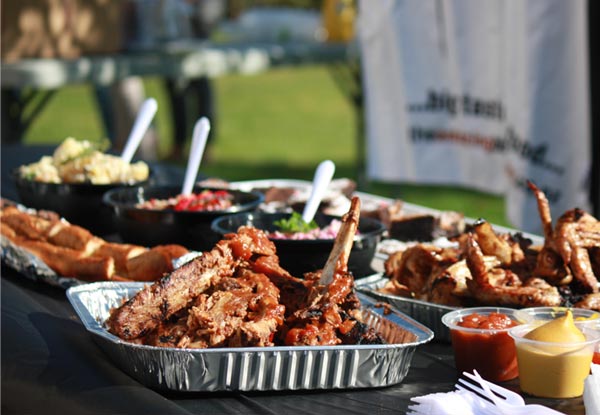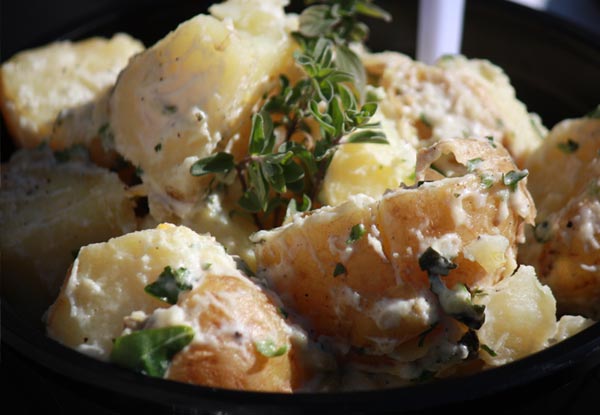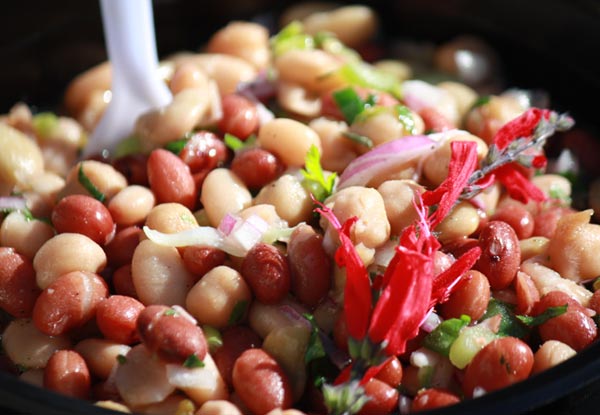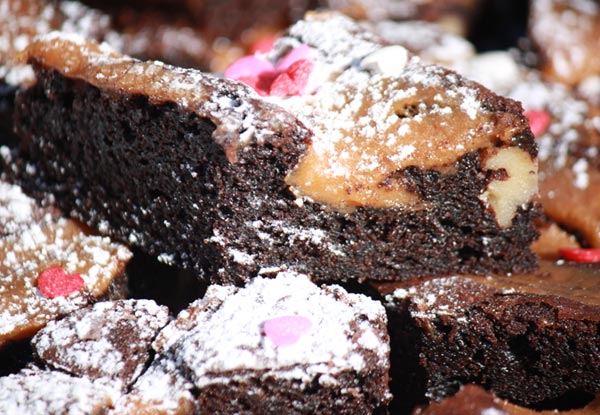 Highlights
Backyard BBQs are practically an institution in New Zealand, and thanks to this incredible offer from The Amazing BBQ Company, you can share a memorable evening with your friends and family.
This great value buffet comes complete with express delivery and set up, including disposable table covering for your table (up to 2.4m), paperware, and even serving utensils, saving you from both the prep, and the clean up. 
Feast on this phenomenal, ready-to-eat buffet, delivered right to your door and including two different meats of your choosing: BBQ pork ribs, buffalo chicken wings, or roasted ham. 
No Kiwi BBQ would be complete without the requisite salad selection, and they've gone all-out with mixed bean salad, potato salad, and a creamy coleslaw, as well as garlic bread for the ultimate BBQ experience. 
Finish the meal with a little something sweet, and choose between the rich chocolate brownies, or a selection of gourmet cookies, and finish your event off in style. 
Catering to large groups of people can be an exhausting and stressful endeavour, so whether you're celebrating a milestone birthday, wedding, end of year party, or just the imminent summer, give these guys a call and let them handle all the nitty gritty details for you. 
Grab a three-course BBQ buffet from The Amazing BBQ Company. 
Choose from four options: 
$217.50 for 10 people 
$431.25 for 20 people 
$1,080 for 50 people 
$2,160 for 100 people