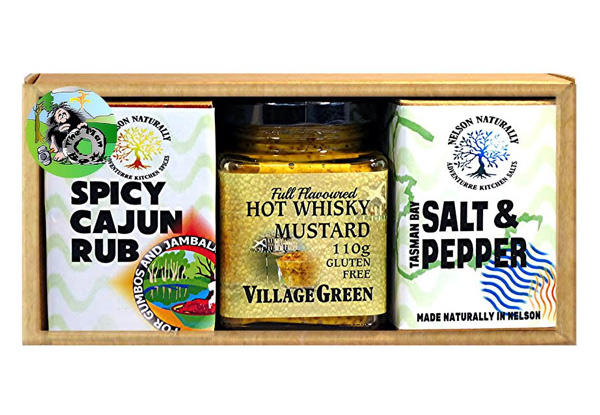 Highlights
Here is a little gift box for dad that really packs a punch. Something to slip the old guy to remind him you're there and thinking about him.
Let your taste buds travel to Tasman Bay, the bayou, and the Scottish Highlands with this three-in-one pack.
Not only is it a great gift for Dad, but it is something the whole family will enjoy as well.
Urban and rural delivery available. 
Grab a three-pack gift set from Nelson Naturally. 
Choose from two options:
$15 for one pack
$28 for two packs
Delivered within: 14 days