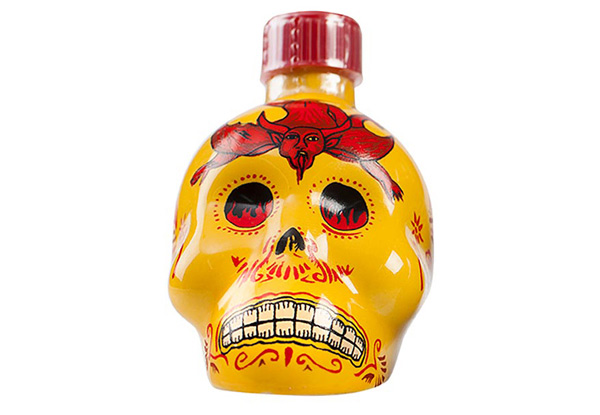 Highlights
KAH Tequila Reposado is an ultra smooth, and ultra high-proof Tequila with a full body, and intense Agave favor. 
It is aged for ten months in French limousine casks, where it acquires subtle hints of vanilla and caramel. 
The KAH Tequila Reposado bottle is painted as "El Diablo". 
The use of devil imagery was inspired by Day of the Dead celebrations in Peru.
Stock up and save with nationwide flat rate shipping. 
Grab a 700ml KAH Reposado Tequila Skull for $84.99 from Padda Enterprises Limited.